Fake WhatsApp Number : Create Fake WhatsApp Account With US Number
WhatsApp is one of the most popular Messaging App and used by millions of users worldwide. When it comes to WhatsApp Tips & Tricks, there are many WhatsApp Tricks on the Internet. Here I'm back with one of those trick "Fake WhatsApp Number" using which you can Create Fake WhatsApp Account With US Number.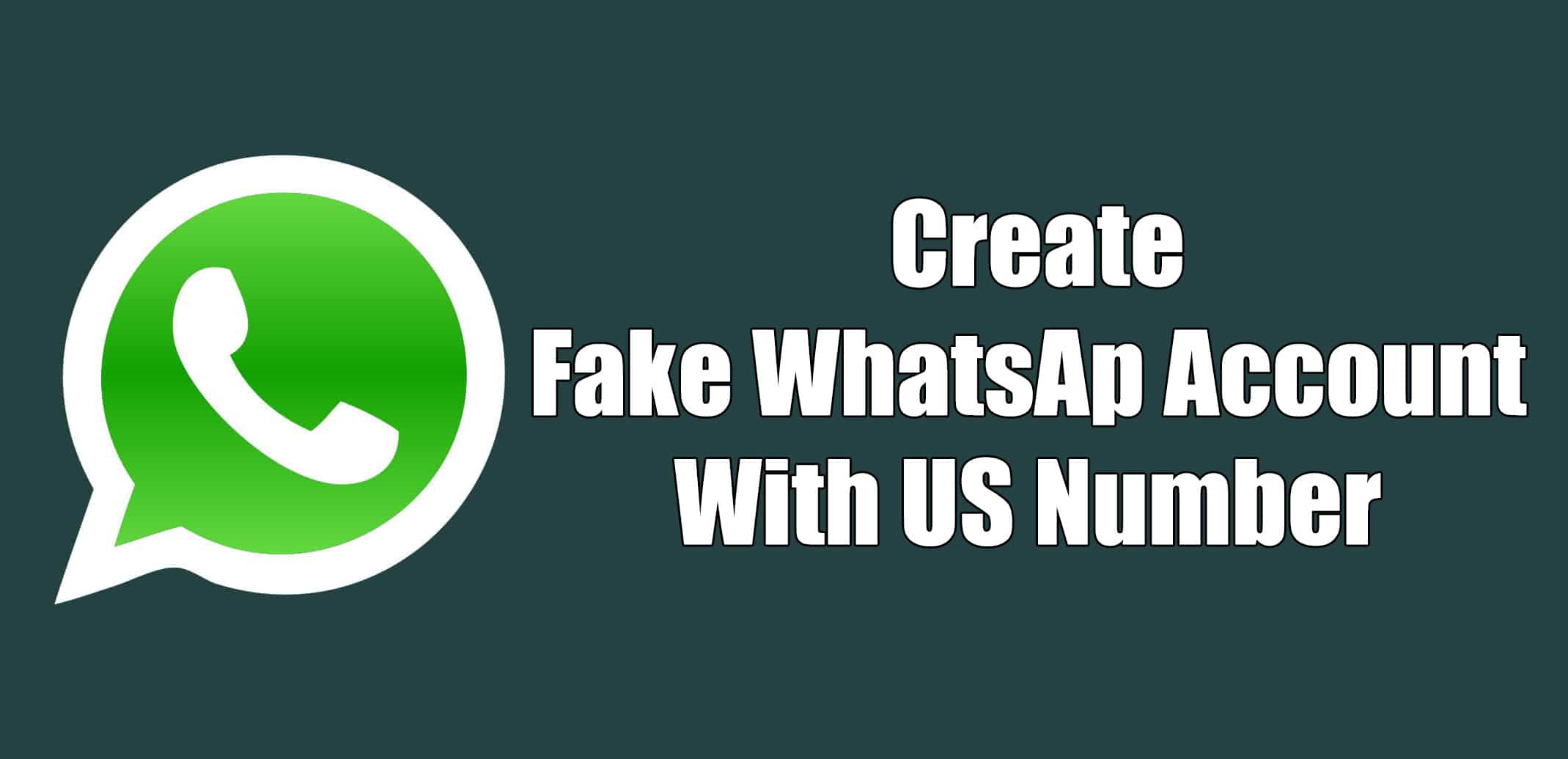 Whatsapp is more Popular nowadays. As the number of people using Whatsapp increasing day by day, Whatsapp demand is much more. There are many tricks of Whatsapp through which you can shock your friends. But in this trick, I'm going to tell you on How you can Create WhatsApp Account with Unknown Number OR US Number.
This method is much simpler than you think. You just need to download a single App from Play store or you can download from any Play Store Alternative as well and you are done.
For this trick, you need Fake WhatsApp Number or say US Number. You might be thinking How can you get US Number for verification. Well, the answer is you can get it from Play store. There are many Best Apps On play Store through which you can get US Number for your Account Verification. But the thing is most of the apps have blocked numbers for use in Whatsapp or Whatsapp itself block their numbers.
Finally, there is an awesome App Named "Primo" which you can use in this trick. I'm also going to use Primo App through which you can verify your US Number.
When it comes to WhatsApp, I've already shared many WhatsApp Tricks like How To Send Blank Message On WhatsApp [ 3 Methods ], WhatsApp Bomber : Crash Friends WhatsApp By Sending Unlimited Messages, How To Recall WhatsApp Message On Android, WhatsApp Scheduler : How To Schedule WhatsApp Messages On Android Smartphone, etc.
Features & Benefits Of Creating Whatsapp Account With Fake WhatsApp Number:
Shock your Friends
Fake WhatsApp Number
Fake WhatsApp Account
International Number
Clone App & Create Two WhatsApp Account
More Privacy
Hide your Number
Free Of Cost
Keep your Number secure
These were the few things that you can do after creating Fake Account on WhatsApp with Fake Number. There are many Apps that give Fake Number for WhatsApp Verification but here I've shared the Best out of them. So, without wasting more time, let's proceed further and check out How to Verify WhatsApp with Fake Number.
Also Read : How to Create Gmail Account Without Phone Number (5 Methods)
How To Create Fake Whatsapp Account With US(+1) Number?
Method 1: How to Create Fake WhatsApp Account With US Number?
After download, Install & Open the App.
Now, Register for a New Account by entering Email & Password.

Click On Don't use location.

Now Enter any US Area Code like 501, 320, 620, etc. and click on Continue.

Select any number from the give list.

Now, you'll get your number, Just tap on the number to copy.
Now, Download & Open WhatsApp.
Signup for a New Account and Enter the number you've copied in above step.
Enter the OTP you've received in the App.
Finally, Enter your Name & Profile Picture.
Done! Your WhatsApp Account is created with Fake WhatsApp Number or Fake US Number. Apart from WhatsApp, you can use this number to verify any other App as well. This works similar to Temporary Email and Temporary Mobile Number.
Not only US, but with this method, you can also get Free UK Number for WhatsApp, Canada Number for WhatsApp, etc.
Note: If you are getting an error like Invalid Number then just use another area code and get a new number.
Method 2: How to Get Fake US Number to Create WhatsApp Account?
Download Primo App From Here : Download
Once you downloaded, Open the App & Enter your Real Number.
Now Verify your Number using OTP.
After successful verification, You also need to verify your Email in order to get US Number.
Once you have successfully verified your number, Click on Menu From the top left corner.
Now Click on "Add Phone Number".
Once you click on Add Phone Number, you will get your US Number, Simply Note it Down.
Now Open Whatsapp from your Device in which you want to use your US Number.
Enter US Number in Whatsapp & Click on Continue.
Now Just wait for few seconds, & Click on Call Me Option and you will get a phone call in Primo App.
Pick the call & Enter the verification code in WhatsApp.
Done! You have successfully created your Fake WhatsApp Account on WhatsApp with Free Number for WhatsApp.
This App will give you Virtual Number for WhatsApp that you can use to Verify your WhatsApp Account. After verification, you can start using your WhatsApp with Fake US Number.
Note: This Trick is Only for Educational Purpose. Don't use this number for an illegal purpose. Trick Xpert is not responsible for any kind of loss.
Conclusion
This was the Article On How to Create Fake WhatsApp Account With US Number. This was one of the easiest methods and you need to Download only one App in order to Create Fake WhatsApp Account with US Number. Apart from this, there are many other Methods & Apps that will give you Fake Number for WhatsApp but here I've shared the most popular and Best out of them.
Hope you liked this Article On Fake WhatsApp Number Generator. Enjoy this trick on How to Create WhatsApp Account With Fake Number & Shock your Friends. Comment below if you have any query. Stay tuned with us for more latest Tricks & Updates.
---
---