How To Activate Whatsapp Bot : An Auto-Reply Virtual Assistant Robot [ Updated ]
Hey Readers, after so many Free Recharge & Offers here we are back again with another awesome Trick through which you can Activate Whatsapp Bot On your Whatsapp Number.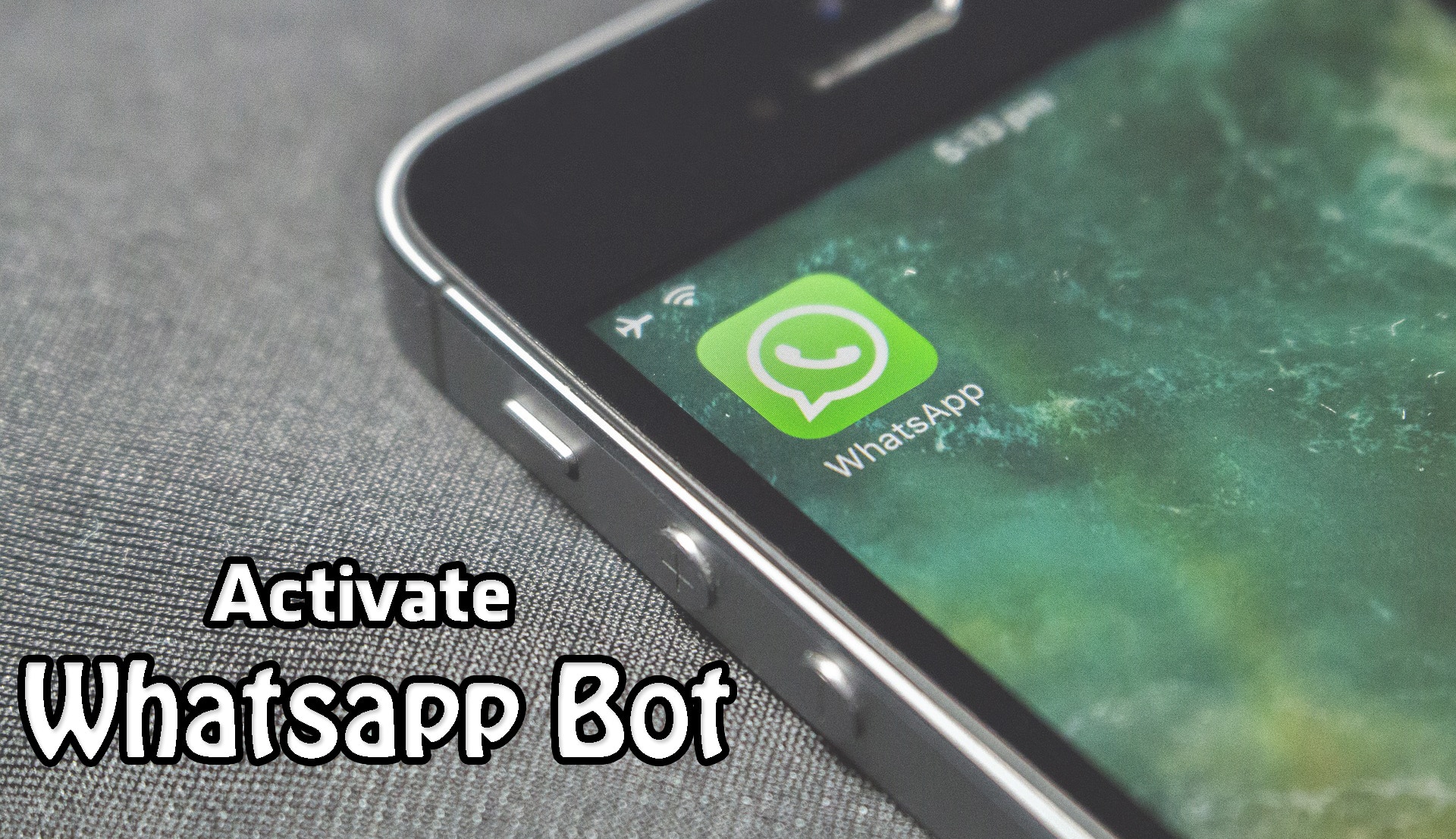 As you all know, Hike has its Virtual Assistance: An Auto-Reply Virtual Assistant Robot which helps you by Answering your Queries. Similar to that, Whatsapp also has its Virtual Assistant which can help you in many ways, you just need to Activate Whatsapp Bot.
I've already shared many Whatsapp Trick like How To Set Whatsapp DP Without Cropping, Trick To Send APK Files On WhatsApp Without Using Third-Party App, Whatsapp Trick : How To Create Whatsapp Account With US Number, Trick To Create WhatsApp Group Invite Link, etc. Now here In this Article, I'm going to Share How To Activate Whatsapp Bot.
Also Read : 5 Best Call Recorder App For Android To Record Voice Call
So, What Is Whatsapp Bot?
It is An Auto-Reply Virtual Assistant Robot which is developed by Krunal Panchamiya, Virat Patel and Mitul Gadhiya, trios from Rajko. WhatsApp Bot auto-replies based on the keywords or strings sent by the user.
The Whatsapp Bot Team mentioned the reason behind developing the WhatsApp Bot was to provide important services for free for which mobile operators usually charge the user.
So, without wasting more time let's proceed further and check out How To Activate Whatsapp Bot Feature?
Update: If the number provided below doesn't work then use this Number (+91-9043015954) & Add this Number in the Group to get Latest Updates from Wiki Bot.
How To Activate Whatsapp Auto-Reply Bot?
Firstly, Add Whatsapp Bot to your Contact: +91-9408942579
Now Open your Whatsapp Messenger & Refresh your Contact.
Now you can see Whatsapp Bot in your Contact.
Simply Message Hi to Whatsapp Bot.
Done! You will get started with Whatsapp Bot. You need to use Present Strings to get Reply from Whatsapp Bot.
Current Auto-Reply Feature:
Use This Auto-Reply Feature to Get Reply from Whatsapp Bot. It has many features through which you can get Whatsapp Status, Funny Jokes, India Railway PNR, etc.
| | |
| --- | --- |
| Features | Tags |
| Whatsapp Status | @wastatus |
| Live Indian Currency Conversion | @currency |
| Live SENSEX – NIFTY | @stock |
| Random Shayaris | @shayari |
| Funny jokes | @jokes |
| Indian Railway PNR | @pnr |
| AajTak (Hindi News) | @aajtak |
| Akila (Gujarati News) | @akila |
| DivyaBhaskar (Hindi News) | @bhaskar |
| Google News (English Language) | @googlenews |
| Random Quotes | @quotes |
| Wikipedia | @wiki |
| Cricket Score | @cricket |
You can get Information using this Whatsapp Bot Feature. Just use this Tags & Get Information about News, Wikipedia, Cricket Score, etc.
For Example: If you wish to do Wikipedia Search just message @wiki <keyword> OR inquiry about your railway ticket, just message @pnr <10 Digit PNR Number>
Also Read : 21 Best Android Apps That Can Enhance Your Smartphone Experience
Advantages Of Whatsapp BOT:
It has features of getting information about anything using above mentioned tags.
Get Information within seconds.
Easy to use
Everything at one Place
Disadvantages Of Whatsapp BOT:
Sometimes gets an error of HTML Coding.
External links are modified with Ad Network which is very annoying.
Related Articles:
Final Words
Hope you loved this Article on Whatsapp BOT & I think it's very easy to Activate Whatsapp BOT. Comment below if you have any query. Stay tuned with Trick Xpert for more latest Tricks & Updates.
---
---