7 Instagram Tips For Beginners | Instagram Tips
Social Media is a great platform where you can share your thoughts, feelings, emotions, etc. There are many Social Media Platforms and one of them is Instagram. There are many people who are new to Instagram. So, here I'm going to tell you 7 Instagram Tips For Beginners.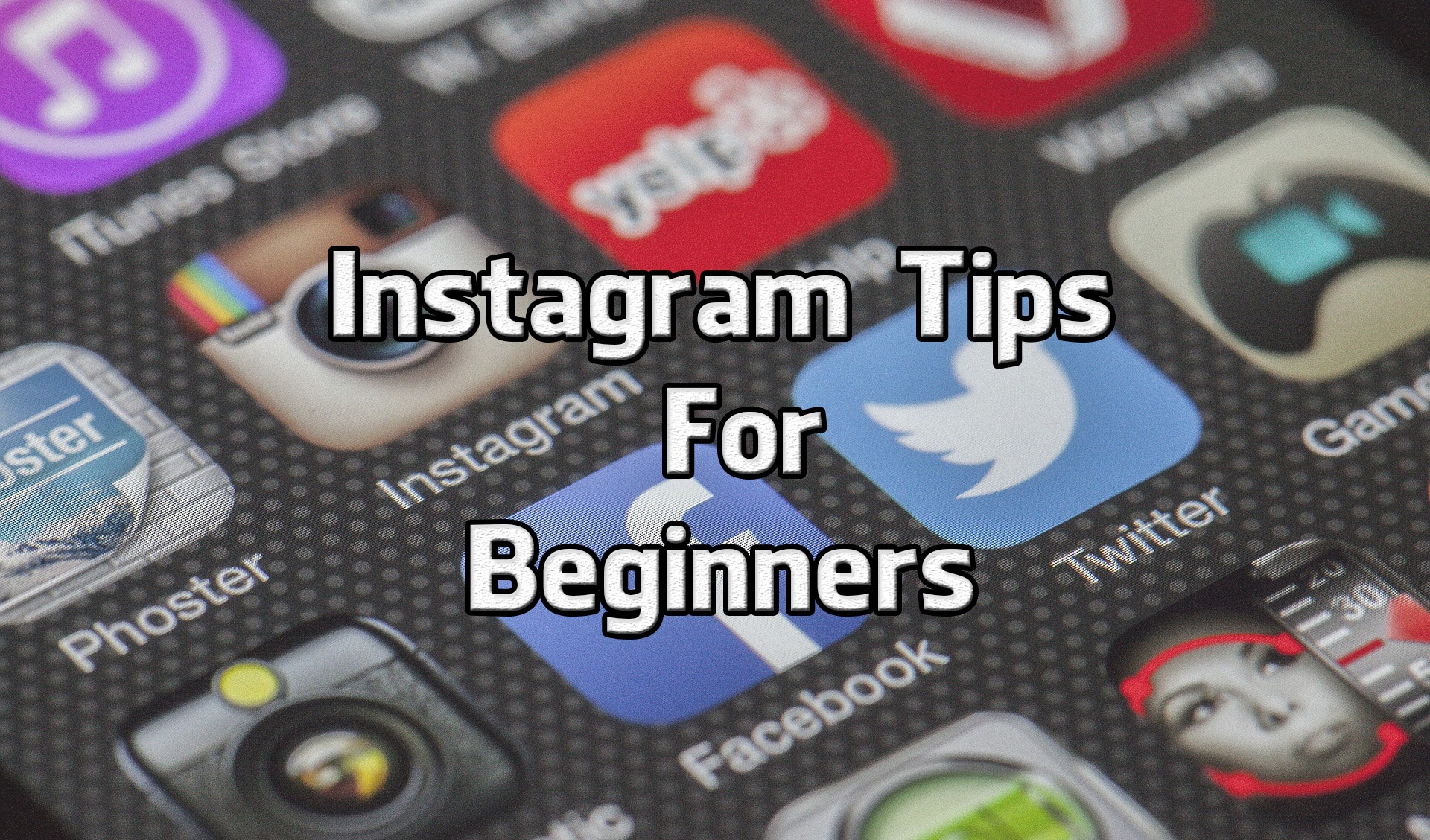 Instagram one of the fastest growing social media network where you can share your feelings by sharing your pictures with the world. Quick and simple to use Instagram hits 700 million user base till now and still growing.
Instagram is simple and user-friendly but still, most of the people are not able to get the best out of it. So in this article, I am sharing some tips with you to use it in a better way and increase your reach and audience.
It is very easy to use and you can upload and share your pictures to the world. It's a great concept to Share your images and thoughts with your friends and family.
So, let's proceed further and check out 7 Instagram Tips For Beginners.
 7 Instagram Tips For Beginners
1.     Post Colorful & Interesting Pictures
To get more Instagram followers post colorful and interesting pictures. Interesting in a way that it can attract the audience you want for your page. Pictures with good quality and interest have a tendency to get more engagements than any simple low-quality image.
Post related to their emotions – Humor, Meme's, Videos works best in order to get more engagement.
Hash tags are the thing people are ignoring these days but it's the best way to reach the niche related audience. Try to include relevant hash tags with every post you do on Instagram.
Do not use irrelevant hash tags it only attracts the untargeted audience which is of no use for you. Always try to add minimum hash tags which are related to your pictures.
3.     Use Captions in your Instagram posts
Captions are the best way to tell about your post and engage with the audience. Always use caption with proper hash tags in posts.
Write captions according to the picture if the picture is about friends then write the caption about friends. You can find some best instagram captions for friends on the web easily.
4.     Post Frequently
If you want to increase your engagement and followers you need to post frequently. More you post more will be the reach of your posts on Instagram.
Post frequently does not mean to post 5-6 pictures in an hour. It means to post a minimum of 5-6 posts a day. You can post a new pic every hour. If you did not post in a while on your Instagram page then you can also lose some of your followers.
5.     Use Explore Tab to get more content
Instagram has an explore tab where you can explore the content of the page/Instagram account you are not following. The explore tab features the most popular photos and videos according to your interests. You can also check what is trending these days by exploring the content in this tab.
You can use this explore tab to get more interesting content for your insta page. So check this tab regularly for new updates and content.
6.     Always stay on the top with latest trends
Always stay on the top with the latest trends. If a new trend is starting related with your niche then be the first to post it on your Instagram account. Trends often does not stay for long but it will help you to increase your reach and followers in less time.

7.     Experiment
The best way to learn something is by doing experiments on your own. Do experiments with your posts, hash tags, time of posting and captions. Analyze the result of the experiment. In this way, you will also learn something new about social media.
Don't hesitate to invest if you want to do something good. Try Instagram ads to increase the reach and followers.
Final Words:
These are some Instagram tips for beginners to get more reach and followers. I think these tips are enough for the beginners. So, what are you waiting for, grab your phone and start posting on your Instagram Accounts. You can comment below if you would like to add any other tips. Stay tuned with Trick Xpert for more latest Tricks & Updates.
---
---