How to Unlock AppLock | 7 Ways to Bypass AppLock
Forgot you App Lock Password and looking for the solution of How to Unlock AppLock? If Yes, then you are at right place as today I'm going to Share 7 Methods to Bypass AppLock On Android & iOS.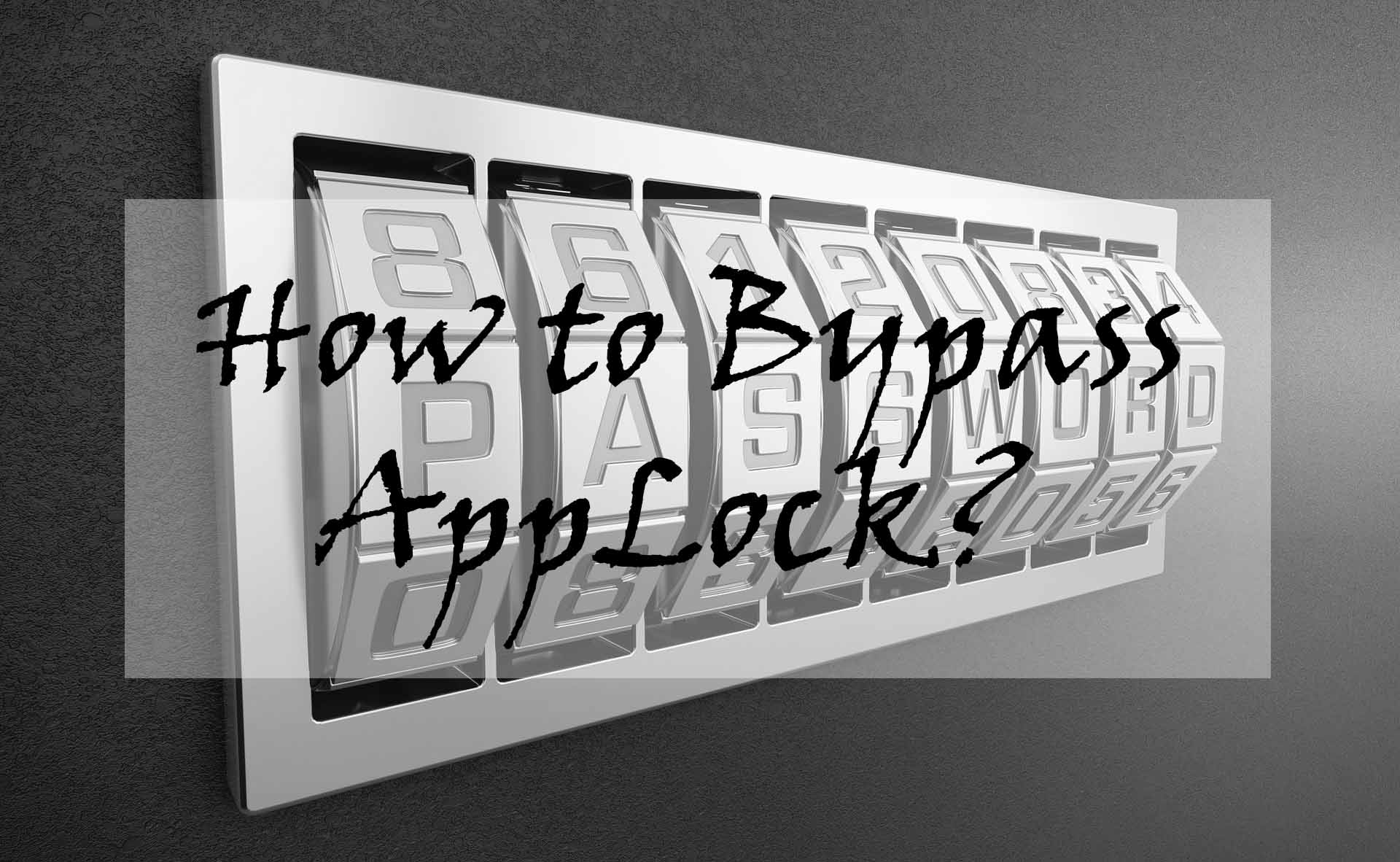 Nowadays, users data is very much important and we should always keep our data safe and secure. Most of the Smartphones nowadays comes with In-Built App Lock but those are limited in features, so, most of them use third-party App Lock to Secure their Apps & Data.
When you search for an AppLock on Google Play Store, you'll find tons of them for free but due to the huge number of Applock, it is difficult to select best out of them. Don't worry, I've already selected Best App Lock and listed the best locker for you.
These App Lock are not only simple App Locker but must more than that. They offer many other features including Anti-Virus, Phone Cleaner, Folder Lock, App Lock, etc.
After downloading the App Lock, we easily Lock any File and Folder but what if you forgot your Password or Pattern? You won't be able to open your file unless you enter the password.
While using App Lock, most of the App Lock users are facing the problem of forgetting the password. Many people search online to Unlock or Bypass App Lock and here are the few searched terms.
How to Unlock AppLock?
How to Bypass AppLock?
Forgot Password, How to Unlock Folder?
How to Unlock AppLock without Password?
How to Unlock Applock if settings is locked?
Bypass Applock without Forgotten Password Option
How to Unlock App Lock Pattern?
How to Unlock Applock From Dialpad?
These are the few terms searched by the Applock users. If you are one of them who are searching these terms, then stay connected with the Article as I'm going to Share 7 Ways to Bypass App Lock.
How to Unlock AppLock | 7 Ways to Bypass AppLock
1. How to Unlock AppLock with Forgot Password Option?
If you are using Applock & Forgot the Password of the App Lock then don't worry, Forgot Password Option is there for you.
While setting up the Password, you might have also saved security email. In this case, I'll take an example DoMobile AppLock. As you can see in the below image, after setting the pattern lock, you have to set up the security Email.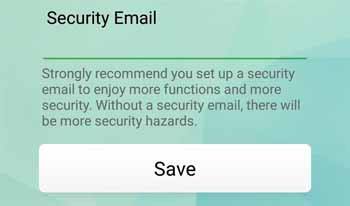 So, if you are unable to Access your Files & Folders follow the below steps.
Click On Three Dots from the top right corner and then Click on DoMobile Applock Forgot Password.

Now, Click On Send Code to Security Email.
After that, Open your Email & Check for the Security Code.
Copy the Code & Paste it in the Reset Code Box.
Finally, Click On Reset Password.
Done! With this method, you can easily Recover Applock Password using Forgot Password Option. If you haven't set your Email, then you can follow other methods.
2. Uninstall AppLock
If you want to Bypass AppLock, the simplest way is the Uninstall AppLock. After Uninstall, you'll be able to access all the files and folder on the Phone.
Simply, Go to Settings > Apps > AppLock > Uninstall. Once Uninstalled, you can view any App, File and Folder on your Smartphone.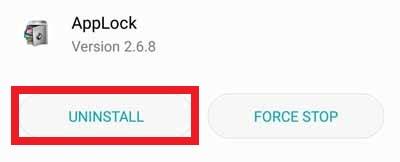 Nowadays, most of the Apps comes with Uninstall Protection. So, if you have a question on How to Unlock Applock Advanced Protection or you are unable to Uninstall the App and want to Bypass Advanced Protection by Applock, then Simply Force Stop the App or follow the below method.
Apart from this, if you can't Uninstall Applock From Settings, you can use Third Party Apps like Easy Uninstaller App to Uninstall App Lock or there are many Anti-Virus Apps that comes with Uninstaller Program like Clean Master, CM Security, Avast Free Mobile Security, 360 Mobile Security, etc.
3. Force Stop App Lock
If you are not able to Uninstall the Applock, then you can try Force Stopping the App. This will stop the App Lock and will let you access all the locked files and folder.
To Force Stop the Applock, Go to Settings > Apps > AppLock > Force Stop.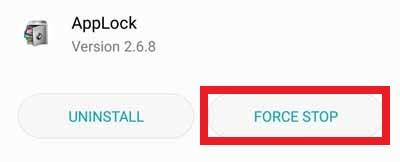 4. How to Unlock AppLock Without Password
Don't have Password to Unlock Applock? Don't Worry, with this method, you don't need any Password or Pattern Lock to Bypass Applock.
Not only this, even you don't have to Uninstall or Force Stop the Applock. This is one of the best method to Bypass Applock. Just follow the below steps to access any locked file or folder.
Open your Browser.
Now, Type file:///sdcard in the URL bar.
Here, you will be able to see all the files and folders (Even if the Folder is Locked with Applock)
Now, Simply Open the File, Folder or Image you want to Open.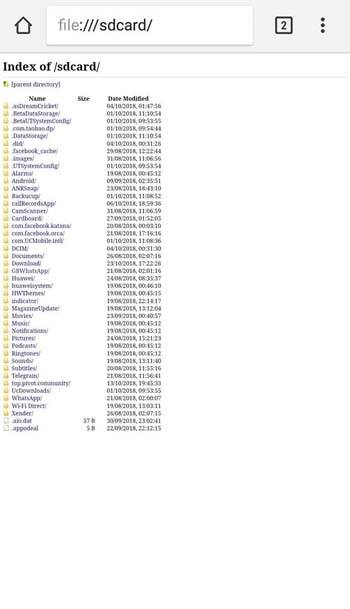 With this method, you can easily Bypass any Applock you want. Just Open file:///sdcard in your browser and it will show all the files, folders, images and videos on your Smartphone.
5. AppLock Bypasser App
If there is an Applock, there is Applock Bypasser as well. There are tons of Applock Bypasser Apps available on the Play Store which you can use to Bypass Applock.
If you have Forgot App Lock Password and Want to Bypass Applock, then you can simply use any Applock Bypasser App.
As there are tons of them available on the internet, I'm not going to suggest any particular App. You can select any of them and try to Unlock your App. If this method doesn't work, simply head over to another method.
6. Start your Phone in Safe Mode
You might have heard about safe mode on PC. There are many ways to enter in safe mode in PC. Nowadays, most of the phone supports Safe Mode that can help you to Disable Applock without knowing Password.
Once you start your Mobile in Safe Mode, you won't see any third-party Apps in the Menu or Home Screen, for that, you have to go to Settings > Installed Apps > Apps.
Now, Uninstall the App Lock from the Settings and it will be uninstalled even if it is password protected from being uninstalled. It will not ask for any password and get uninstalled.
7. Factory Reset your Smartphone
Finally, if none of the methods work from the above list, then you can try this method. Basically, you have to Factory Reset your Smartphone in order to get access to your files and folders.
To Factory Reset your Phone, Go to Settings > Backup & Reset > Factory Data Reset. But, what if the Settings is locked via Applock? Then you have to Hard Reset your Phone, just like Resetting a Phone after Forgetting Password of Lock Screen.
To Hard Reset your Phone, Turn Off the Phone by Pressing Power Button and then Press and Hold Power Button and Volume Up Button Simultaneously until you see Android System Recovery Menu.
Now, you can use Volume Up & Volume Down button to move and Power Button to select. Select the Option "wipe data/factory reset", then select "Yes – delete all user data". Finally, Select "reboot system now" and your phone will be reset.
Final Words
This was the Article On How to Unlock App Lock | 7 Ways to Bypass AppLock. With these 7 Methods, you can easily Unlock Apps From Applock, Not only Apps but Files and Folders as well. Apart from this, there are many other Applock Bypass Trick as well like Stopping the Process from Developer Mode Option or using third-party Uninstaller to Uninstall Applock.
If you have locked Google Play Store and unable to download any third-party Applock Uninstaller, then you can use Google Play Store Alternative to download the Applock Remover.
Hope you liked this Article On How to Unlock AppLock. Do Comment below if you have any query or if you know any alternate method to Open Applock Without Password. Stay tuned with us for more latest Tricks & Updates.