How Much Does Roku Cost? If you are searching for this query, then you are at right place. Today I'm going to Share complete details about Roku and How much does it cost. But, before we begin, let's check out What is Roku?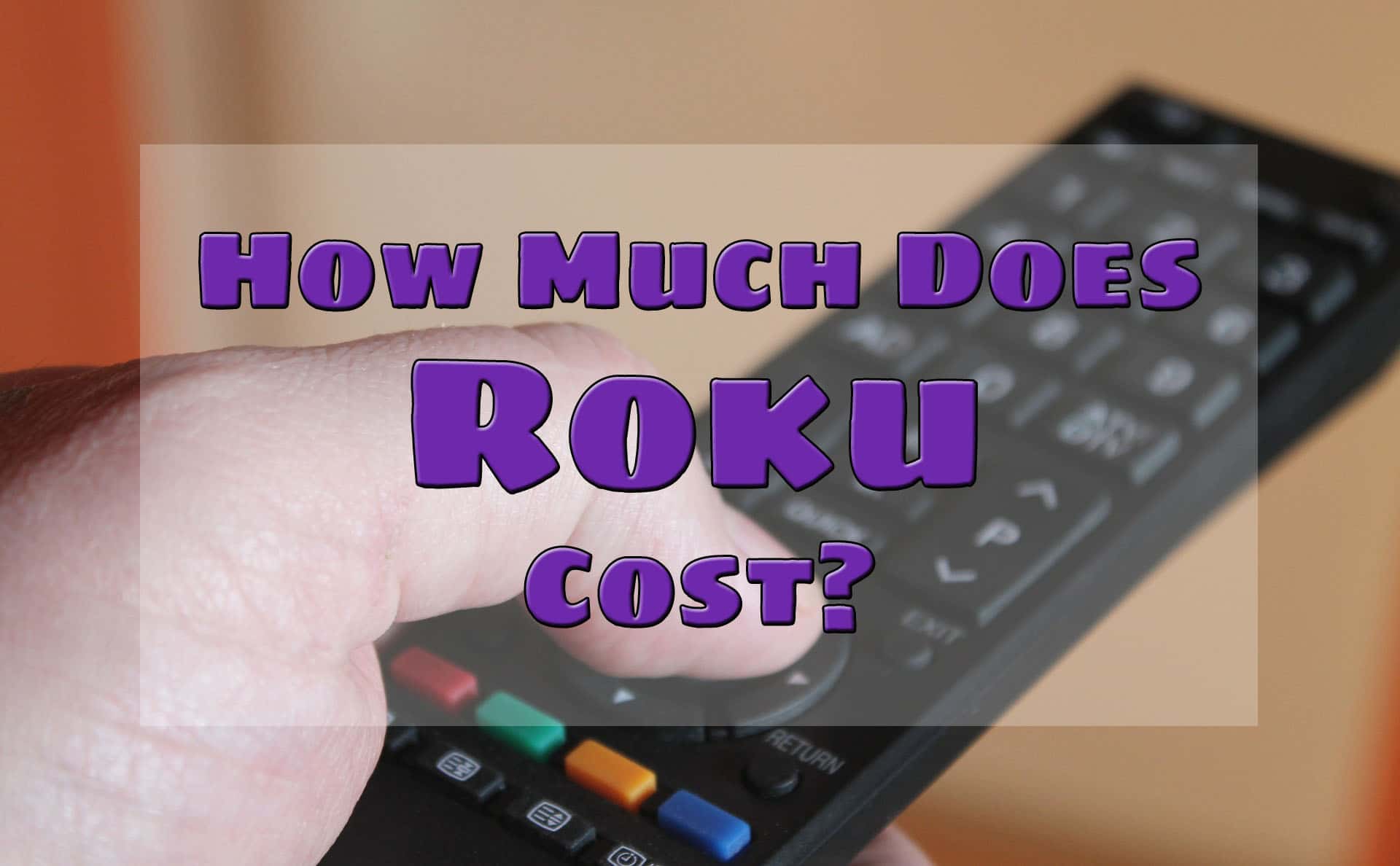 What Is Roku?
Roku is a series of streaming players manufactured by Roku, Inc. Roku partners provide over the top content in the form of TV channels where you can Watch Movies and TV Shows from Netflix, Hulu, Popcornflix, Tubi TV and other TV Streaming Sites.
Moreover, it has over 15 million active users. Simply, plug it into your TV and set up Roku Account to start streaming your favourite content from the Internet. Also, it has many great features which I've shared below.
Features Of Roku:
Access to Over 500,000 Movies & TV Shows from 5000+ Channels
TV Compatibility
1080 HD Support
4K Ultra HD up to 60 FPS
HDR Support
Micro SD Slot
Voice Search with Roku Remote
Ethernet
Night listening mode
Control with free Roku Mobile App
Mirror Screen for Android & Windows Devices
Also Read : 13 Best Football Streaming Apps For Android & iOS
How Much Does Roku Cost?
When it comes to Roku, there are different types of Roku ranging from $30 to $100. Below I've shared the product details on each Roku Product.
Also Read : 7 Free Netflix Alternative | Sites Like Netflix
FAQ:
Does Roku Cost Monthly?
No! Roku does not charge a monthly fee, it's a one time purchase. However, you may be charged a monthly subscription for the channels available on Roku.
How do I Set up Roku?
Simply, Power up your Roku Device, Connect the Roku Device to the Internet and Finally, Create a Roku Account & Activate your Roku Device.
Why do I need an Internet Connection for Roku?
As Roku is a Streaming Player, they need Internet access to stream content from your network.
Do I have to Pay for a Roku Account?
No! You do not have to Pay for creating a Roku Account, however, you'll be asked for the payment method for further purchase like channel subscription.
Which Channels are Free on Roku?
There are many Free Roku Channels available on Roku like Crackle, Tubi TV, Popcornflix, Sky News etc.
Can I take my Roku Device with me while travelling?
Yes! It is a portable device you can carry anywhere you want. Simply, connect your Roku Device to the internet and start watching your favorite Movies & TV Shows.
How much does Roku Cost Per Month?
Roku does not cost a monthly fee. Once you buy Roku Device ranging from $30 to $100, you'll get many channels for free.
Also Read : 10 Live Cricket Streaming Sites To Watch Cricket Online
Final Words
This was the Article On How Much Does Roku Cost and few FAQ related to it. The Roku Device Ranges from $30 to $100 which you can buy according to your needs.
Hope you liked this Article On How Much Does Roku Cost? Do Comment below if you have any questions in your mind. Stay tuned with us for more latest Tricks & Updates.