5 Best Photo Editing Apps For Android Phone
Uploading a Photo on Social Media Sites like Facebook & Instagram has become a trend nowadays. High-end Cameras are used to click Photos & upload it any Social Media Site. But, when it comes to giving an extra effect to the photo, an ordinary camera can't do this and you need to take the help of Photo Editing App. So, here I am back with another Article on "5 Best Photo Editing Apps For Android Phone."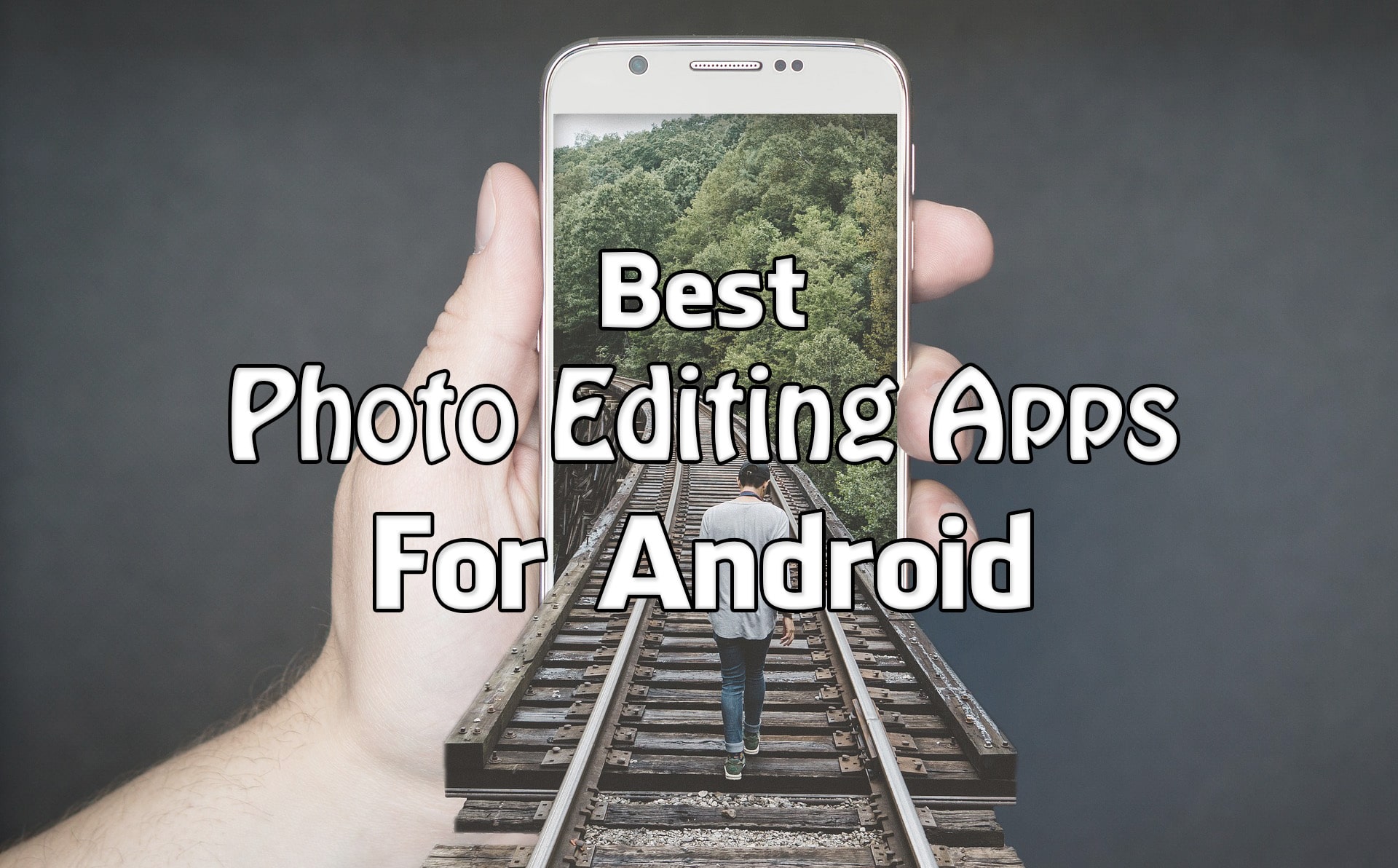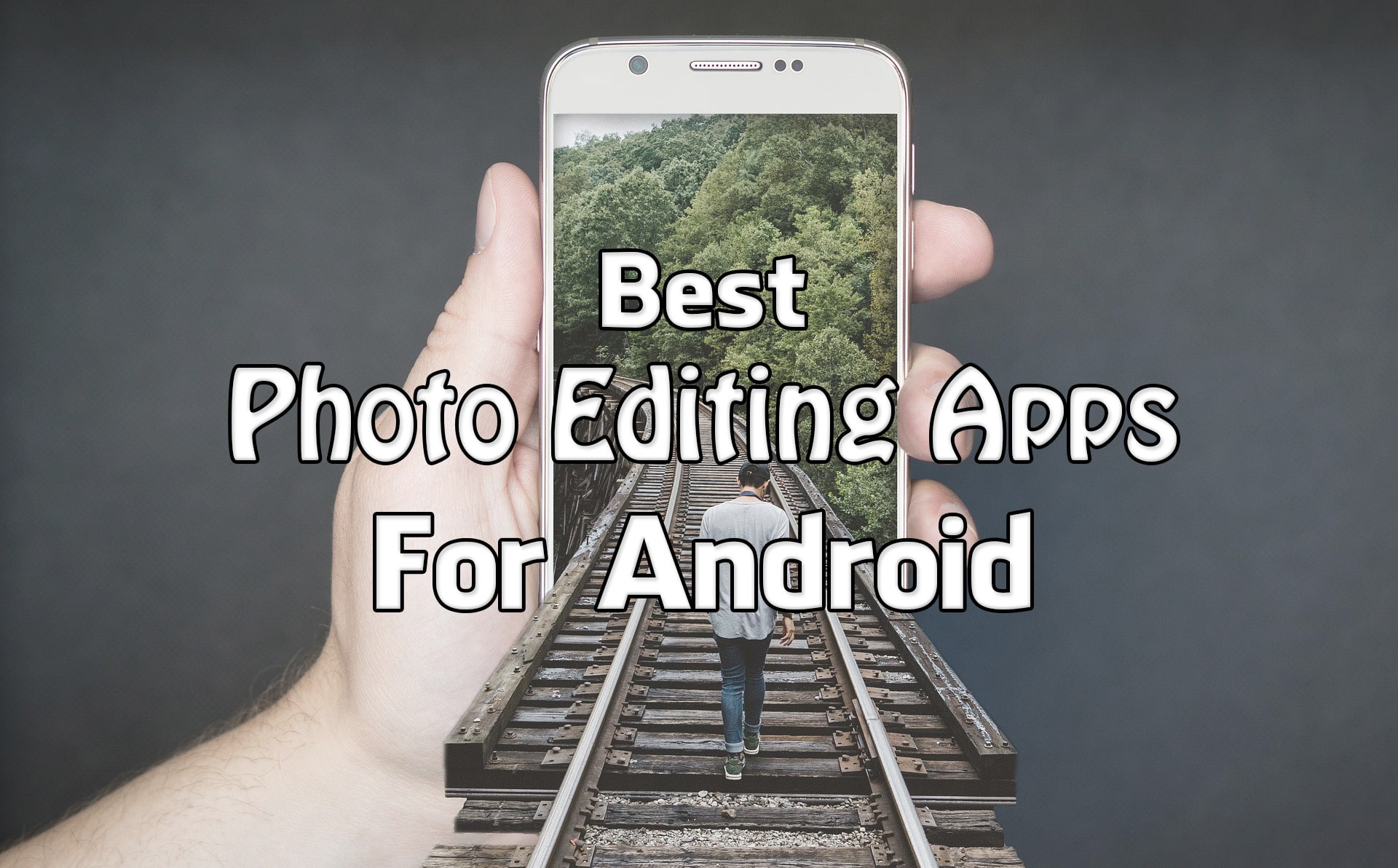 Before uploading any Photo or Video on Social Media Platform, you need to give it a final touch like adding filters and effects which can be given by using Photo Editor or Video Editor.
There are many Best Android Apps & one of the Much Have App is Photo Editing App. The camera feature is widely used in the Smartphone to Click Photos & Share them with your friends but to give the Photo a new look and extra effect, you need to take the help of Photo Editing App.
Editing a Photo from the phone is not that easy but these Photo Editing App had made them much easier. There are many effects available using which you can enhance your photo effect.
Though it will not help you to edit your photos like in Photoshop but still, it will really help you out in editing and giving some extra effects and filters that will make your photo more beautiful. You can easily add text in your image and Change Fonts to give extra effects.
There are tons of Photo Editor Apps available on Play Store but you need to select the best for you. So, I've listed the 5 Best Photo Editing Apps for your Android Smartphone. If you don't have Android Phone, then you can also use this Photo Editing Apps on Android Emulators.
These Photo Editing Apps has both Free as well as Paid version, you can use as per your need. You can also Get Paid Apps for Free by using Free Google Play Credits.
So, without wasting more time, let's proceed further and check out 5 Best Photo Editing App For Android Phone.
5 Best Photo Editing App For Android Phone
#1. Snapseed
Snapseed is one of the most popular Photo Editing App which is created by Google. Not only Android Users but also iOS Users can use this App as it is supported on both Android and iOS.
Photo Editing has become much easier with this App. You can easily control Brightness, Saturation, Shadows, Highlights just by swiping on your screen.
It is a great tool to add extra filters and effects to your photo. Beyond that, it has an artistic filter and you do everything like removing background or removing unwanted objects from your photo.

#2. Pixlr
Pixlr is another Best Photo Editing App using which you can Edit your Photos and give extra effects and filters for free.
It has over 2 million combinations of different effects. You can add text overlay, layer your images on one another, make collages, and much more.
It has too many features which will make your editing easier and after editing you can directly share your photos on Facebook, Twitter, Instagram.

#3. Adobe Photoshop Express
Adobe Photoshop for desktop is much popular and most of the people use it for High-end editing. They also have their Mobile Version which you can use on your Android & iOS Phone.
Not everything from the desktop version is included but the basic like filters, effects, saturations, etc. are included in it.
It does the same thing similar to other photo editing app like adding text, filters, brightness, highlights, etc.

#4. VSCO
If you are looking for Best Photo Editing App then you must give a try to VSCO Photo Editor App which is one of the Best Editing App.
VSCO is a popular App among most of the people which you can use on your Android as well as iOS Phone for Free very easily.
It has many cool features where you can click images with their superior mobile presets, film-inspired presets and advanced camera controls.

#5. PicsArt
When it comes to Photo Editing, PicsArt is one of the most popular App among the people. You can easily Edit your Photos & Create Collage for Free.
If you don't have Desktop, don't worry as PicsArt will help you to edit your Photos like a professional. You can easily edit your photos on your Android Phone as you edit it in any Desktop Photo Editing Software. Though you will not get full features it is much better for an Android user.
Apart from this, it also has many filters, effects, saturations, highlights, temperature control, and much more.

Conclusion
So, these were the 5 Best Photo Editing App For Android Phone. Almost every App has same features with different UI. So, choose your favorite Photo Editing App & Start Editing your Photos to Set Whatsapp DP or Facebook Profile Picture. Hope you liked this Article on Best Photo Editing App For Android. If I've left your favorite Photo Editing App, do let me know in the comment. Stay tuned with Trick Xpert for more latest Tricks & Updates.
---
---