10 Best Android Camera Apps Of 2019
When it comes to Smartphone, Camera is the first thing comes under consideration. Nowadays, every smartphone comes with the Best Camera and adding the Best Effects & Filters using Best Camera App can make your photo look more beautiful. So, here I'm going to Share 10 Best Android Camera Apps Of 2019.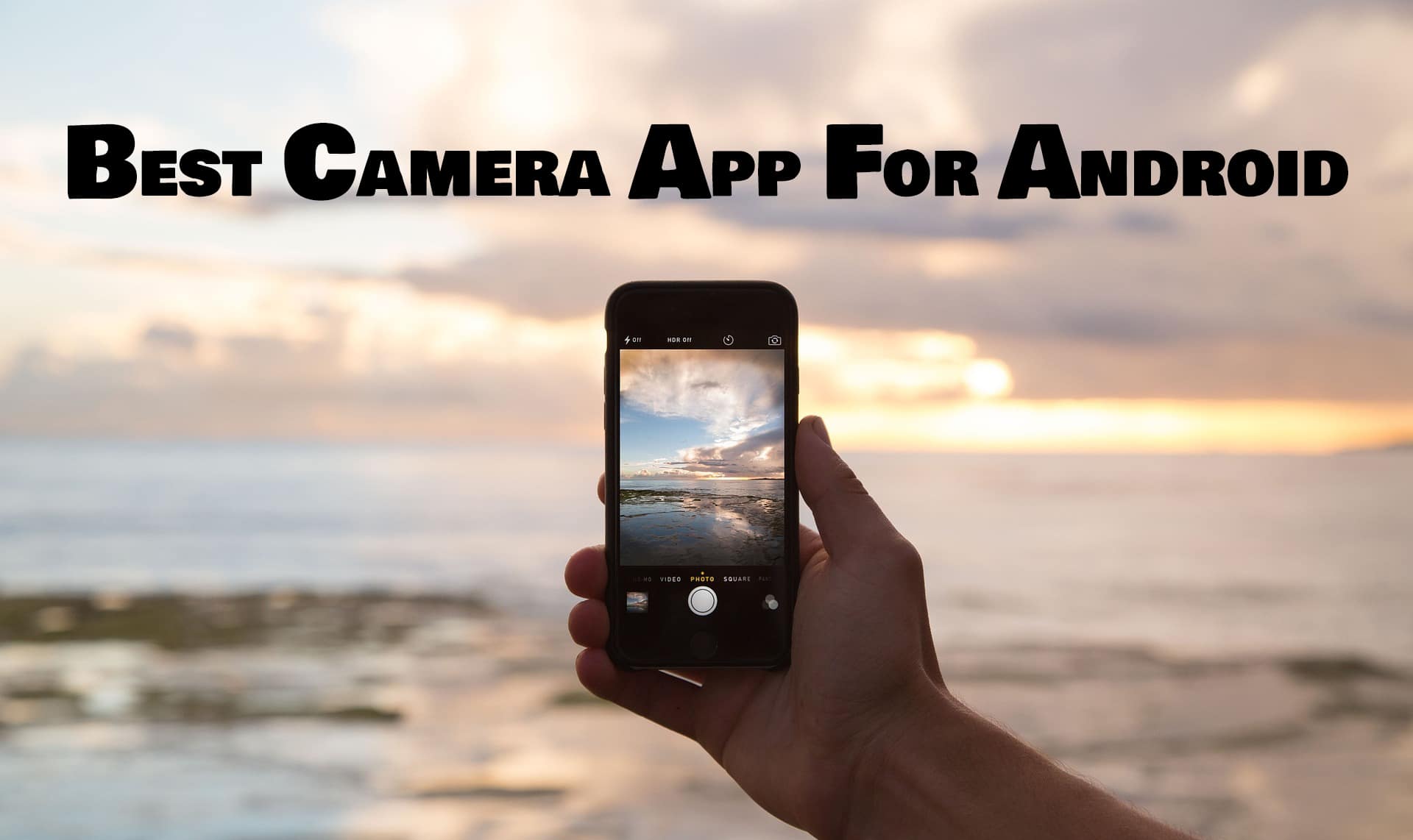 Nowadays, instead of carrying DSLR Cameras, people carry Smartphone as a primary source for Photo & Video Recording as today's Smartphone has improved much more than earlier Smartphones.
We all love clicking pictures whether it should be Birthday, Events, Party or any other Function. So, selecting the right Phone Camera App is quite necessary.
Though every smartphone comes with installed Camera App, those are not very effective or they can't make a photo look eye-catching.
Selfies are on trend nowadays for which you can use Selfie Camera Apps to Click your Photo & Set WhatsApp DP or Set Wallpaper On Android.
Whenever you Click Photos, you have to Edit it before uploading them on Social Media Sites but with the help of these Mobile Camera App, you don't need to Edit your Photos manually as these Apps also works like Photo Editing Apps which can Add Extra Effects & Filters to Enhance your Photo.
There are many Best Apps On Play Store & Play Store Alternative but here I'm going to Share Best Camera App For Android. So, without wasting more time, let's proceed further and check out 10 Best Android Camera Apps Of 2019.
Also Read : 5 Best Nintendo DS Emulator For Android
10 Best Android Camera Apps Of 2019
#1. Camera FV-5
Camera FV-5 is one of the most popular and Best Professional Camera App For Android which has DSLR like Manual Controls at your fingertips.
The App is fully featured and provides you controls over Shutter Speed, Self Timer, Tap-to-Shoot, Burst Mode, etc. It also has Built-In Intervalometer for time-lapse.
Moreover, it has Live Histogram, Real-Time Exposure & ISO Display. You can Capture Photos in JPEG, True 16-bit RAW in DNG Format and lossless PNG Formats.
#2. Camera ZOOM FX
Camera ZOOM FX is one of the Best Free Android Camera Apps For Android Smartphones which can enhance your Photo Shooting Experience.
With this Camera, you can do many things like action shots, photo filters, make a collage, stable shot, photo composition and much more.
It has Killer Burst Mode using which you can Shoot Up to 50 Frames Per Second. Also, it has Multiple Shooting Modes which includes Timer, Burst Mode, Stable Shot, etc.
Also Read : How To Play PC Games On Android
#3. Camera MX
Camera MX is another most popular and Best HD Camera Apps For Android Phones which has tons of cool features in it.
It has a cool Light Shot feature which lets you take live moving photos that can come alive when touched. Basically, it can Create a GIF of a moving Photo.
Moreover, it has Live Filters which can enhance your Photos while Clicking and you can also Improve Photo Quality by adjusting Brightness, Color & Contrast.
#4. Open Camera
If you are looking for a Full Featured Best Free Camera App, then Open Camera will be perfect for you as it is fully featured and a free camera app for Phones & Tablets.
It has an Option to Auto-Stabilize so that your pictures are perfectly level. You can also Record HD Videos and Take Photos while Recording.
Additionally, you can Configure Volume Keys, Disable Shutter Sound, Optimize GUI, Take Photos Remotely, Apply Date & Timestamp, etc.
#5. Camera360
If you are looking for a Selfie Camera, then Camera360 will be Best for you. This is not a Normal Camera App but a Selfie Camera App which includes tons of cool features.
With the help of this Camera App, you can Naturally Beautify your Face, Customize Enhancement Settings, Adjust Make-up and much more.
Apart from that, you can Add Extra Filters, Funny Stickers, Motion Stickers, Create Photo Collage, Customize Filters and Cartoon Effects, etc.
#6. Candy Camera
Candy Camera is another most popular and Best Beauty Camera App For Android Smartphones which has tons of amazing features.
Basically, it is specially designed for Selfie but you can also use this as a Regular Camera App. It can enhance your photo and add filters automatically.
It has Real-Time Beauty Filters, Unlimited Videos with filter of your choice, Collage Maker, etc. Also, it has In-Built Photo Editor which can let you Edit your Photos like a professional.
Also Read : 10 Best Music Download App For Android
#7. Z Camera
Z Camera is another Best Android Camera App which has features like adding 3D Tattoo Effect, Beautifying Selfie, Adding Stickers, etc.
This App will not only Click Good Photos but will also Apply amazing filters to make your photo look more realistic and attractive.
It has tons of cool features including Hair Style Changer, Eye Color Changer, Changing Hair Color, Adding 3D Tattoos, Adding Six-Pack Abs and much more.
#8. Cymera
With tons of feature & 7 different and fascinating Camera Lenses, Cymera is one of the Best and High-Quality Camera App For Android.
You can easily Create Collage, Add Stickers, Add Text & Memes, Live Filters, etc. High-Quality Photos can be clicked with this App.
Additionally, the App also has Built-In Photo Editor which can help you to Edit your boring photos and make them look more attractive.
#9. Footej Camera
Footej Camera is another great Camera App which has a Simple and bloat-free user interface to Capture Photos like Professional.
It has Manual Controls for Shutter Speed, ISO, etc. It Captures High-Quality Images and Record Video in High-Quality as well. You can say, it is the Best DSLR Camera App For Android.
Moreover, it has Burst Mode, Manual Controls, Animated GIFs, Slow Motion Video Recording, Snapshot during Video Recording, Selfie Light, etc. It is the Best Camera App For Android With Slow Motion Support.
#10. VSCO
VSCO is another most popular and highly rated Camera App On Play Store where you can Click Photos & Edit Pictures Directly.
The App has Advanced Camera Controls which lets you Adjust Brightness, Contrast, Highlights, Saturation, Skin Tone, Temperature, Shadows, Highlights and much more.
With the help of this Camera App, you can easily capture High-Quality Images. After Clicking the Image, you can also Adjust the Contrast by adjusting the pointer.
Suggested Read:
Conclusion
This was the Article On Top 10 Android Camera Apps Of 2018. Apart from these, there are many other Camera Application for Android Phones which you can Download, but here I've shared the Best Camera Apps out of them. These are not only Best HD Camera App For Android but also Best Video Recording App For Android.
Hope you liked this Article On Best Android Camera Apps. Do Comment below if you have any query or if you know any other Perfect Camera App. Stay tuned with us for more latest Tricks & Updates.