Windows 7 Launcher For Android | Android Window 7 APK
Don't have a PC but want to enjoy Windows 7 on your Android Phone? If Yes, then you are at right place as today I'm going to Share How to Download Windows 7 Launcher For Android 2019.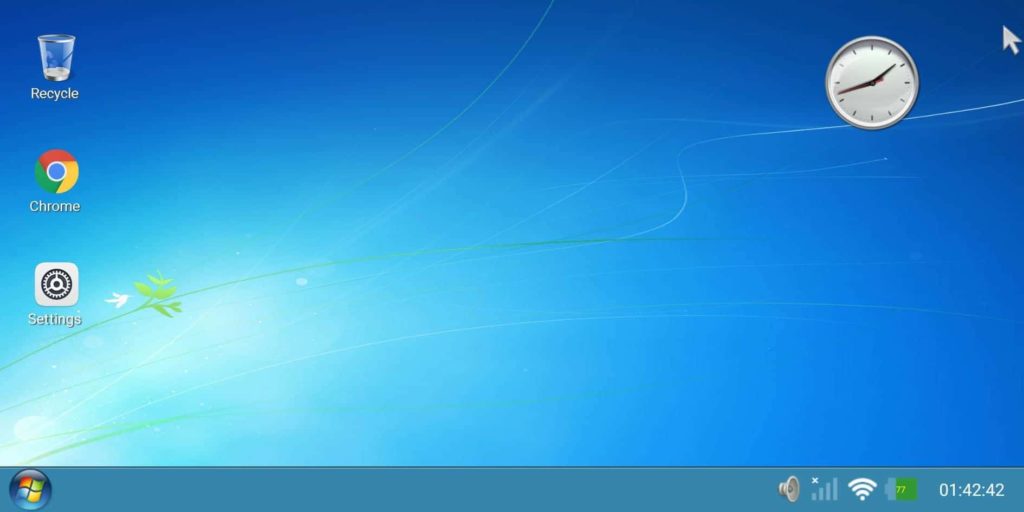 If you don't have PC, then you should install this Windows 7 APK Launcher but if you have Windows PC, even then you can install and try this awesome Windows 7 Pro On Android.
Android is a platform which is highly customizable where you can easily customize anything like Customizing Notification Bar, Changing Android Font, Changing Call Screen Background, and many other things.
When talking about Android Windows 7 Computer, you can easily install it on your Android Phone with this Windows 7 APK file.
Though there are many Themes For Android that can give your phone a Windows look but it is not highly customizable. This Windows APK is a Real Windows 7 for Android.
I've also shared Article on latest Windows 10 Launcher that you can check out. So, without wasting more time, let's proceed further and check out How to Download Windows 7 Launcher For Android 2019.
Also Read : How to Remove Xbox From Windows 10 (3 Methods)
How to Download Windows 7 Launcher For Android
Downloading & Installing Windows 7 APK is quite simple. You just have to download the Windows 7 app just like you download any other app. This is the latest version Windows 7 Apk that you can download and run on your phone. So, below is the step by step guide on How to Download & Install Windows 7 On your Phone.
First, Download Windows 7 Launcher APK from here – Download Windows 7 Launcher
After download, Install the Windows Launcher Apk.

Once the installation is completed, open the App (You can also set this launcher as your Default launcher by selecting always open with this app)
After opening the app, you can now see the Windows 7 on your phone but this will be in portrait mode as shown below.

To use the App in Landscape mode, Long press on the screen > Select Screen Orientation > Horizontal.

Finally, Click on Confirm.
Done! You have successfully installed Windows 7 On Android Phone. If your Windows is vertical, you can rotate it by changing the Screen Orientation to Horizontal.
Also, if the icons are too big, you can long press on the screen, then select view and then select Small Size.
Also Read : How to Make Undeletable Folder In Windows 10
Screen Shots of Windows 7 Launcher App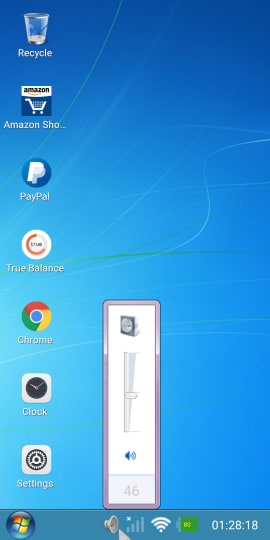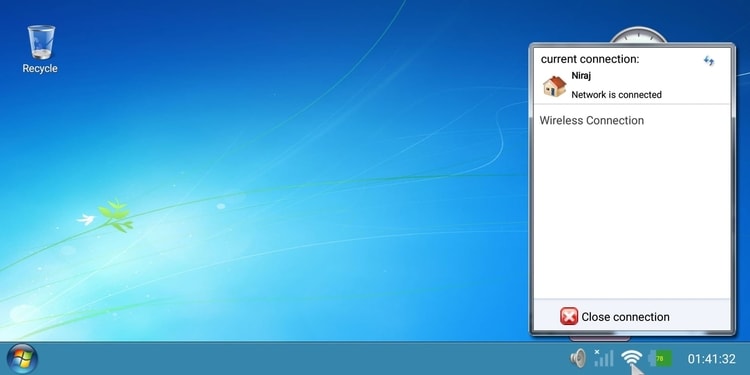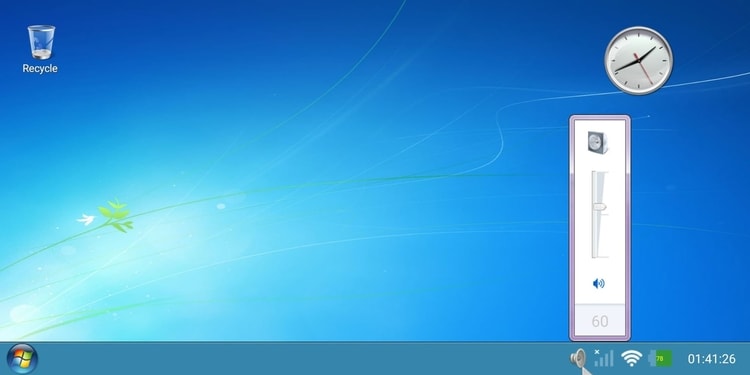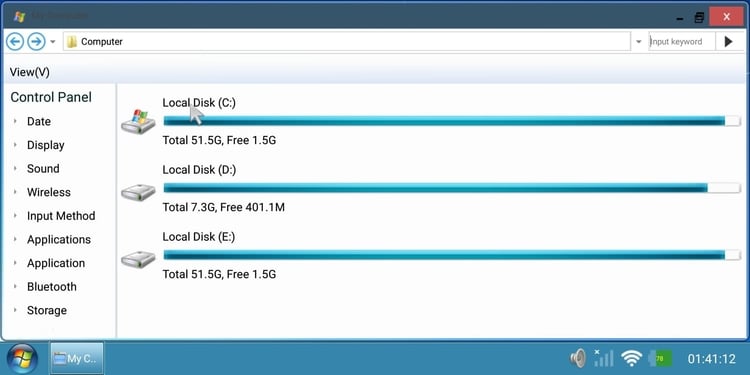 Windows 7 Launcher Feature
Windows 7 Android Launcher comes with tons of great features that will make you fall in love with it. It completely looks like a real PC Windows 7 where you can use My Computer, Recycle Bin, Settings, File Manager, Networks, and many other features.
Apart from this, there are hundreds of cool features in this Android Windows 7 APK Full Version and some of them are as follow:
Real Start Menu
Inbuilt Weather & Clock Widget
Many Different Wallpapers including Default Windows Wallpaper
Windows 7 Startup Sound
Very Fast & Smooth Experience
My Computer, Recycle Bin, Networks, Volumes, Control Panel, etc.
All Programs in Startup
Shutdown, Restart & Sleep Feature
Pure Windows 7 Launcher with almost same features
Cut, Copy & Paste Support
Landscape & Portrait Mode
Add New Icons, Files, Folders, etc.
Easy to Install
Works on almost all Android Devices
Why Use Windows 7 Launcher?
Windows is one of the most popular OS that can be operated on PC. But, what if you don't have PC and want to operate it on Android?
You cannot directly install windows and use it on your Phone. So, in this case, you can use Windows 7 Ultimate Launcher for Android.
While installing the app, it will ask for user's permission in order to draw over other Apps which will help in changing the Android look to Windows look.
Basically, you can use this Windows Launcher App for Android to completely change your Android Phones look to a Windows look and show off in front of your friends.
Note – If the App ask for Update, kindly ignore it and don't update the app.
Related Articles:
Final Words
This was the Article On How to Download & Install Windows 7 Launcher On Android. Apart from this, you can also use any other Android Windows APK but you'll not get such Pure & Real Windows 7 Apk anywhere. So, I'll suggest using this PC Launcher for Android.
So, if you were looking for How to Use Windows 7 On Android, hope you've got your answer. You just have to Download Windows 7 APK from the above link and install it as you install any other application on your phone. This is Windows 7 Launcher for Tablet as well as Android Phone.
Hope you liked this Article On Windows 7 Launcher For Android. Do Comment below if you are facing any problem while installing. Stay tuned with us for more latest Tricks & Updates.