How To Use Ultimate Boot CD To Reset Windows Password
Hello everyone, in this tutorial we will be showing how to reset Windows password when you forgot it and wish to unlock your system. There are myriad Windows password recovery tools available online but we will be using a free Windows password reset tool to bypass Windows password called "Ultimate Boot CD" or "UBCD".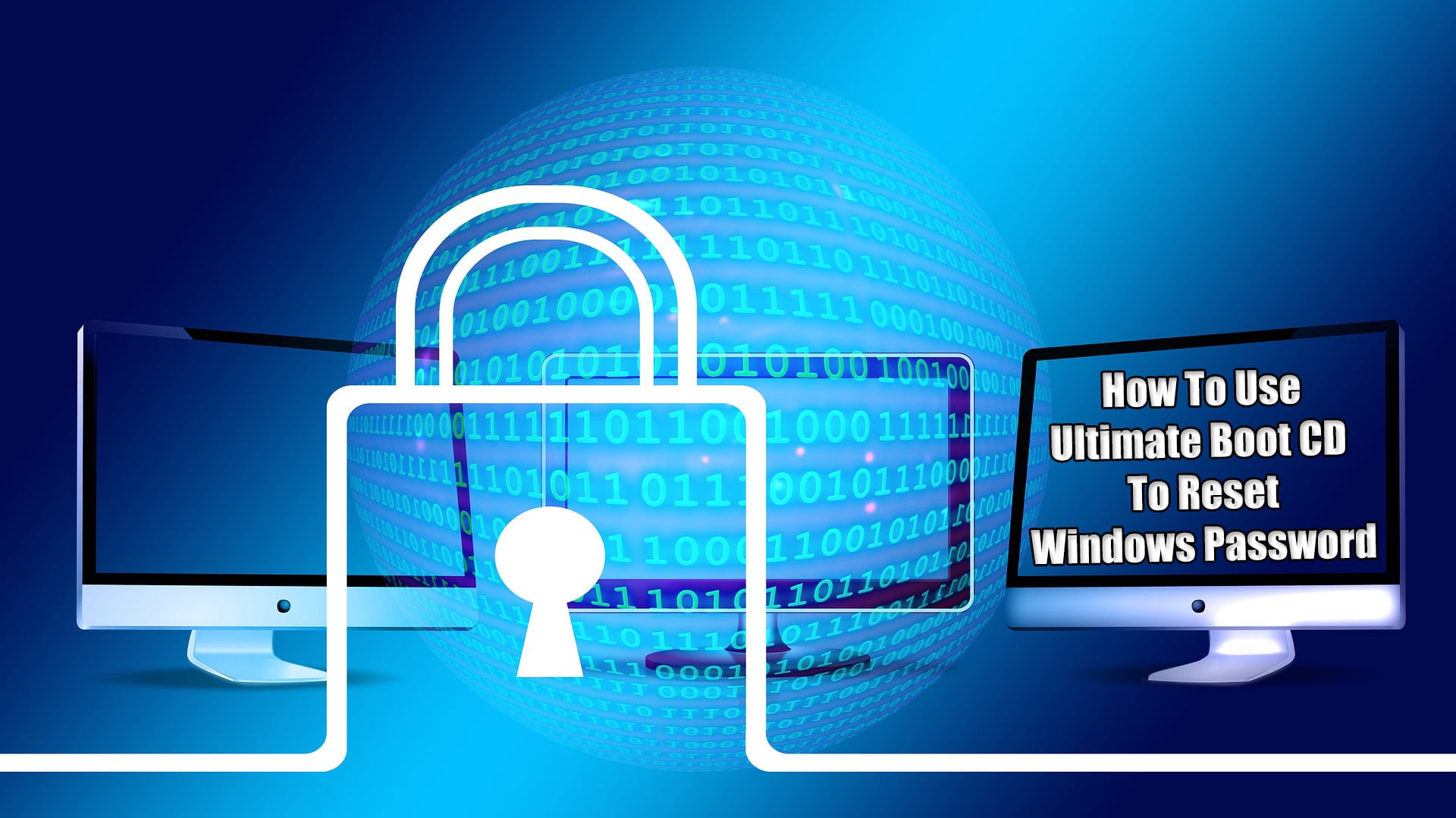 UBCD is a Linux-based program that offers tons of useful features especially resetting forgotten Windows password. Most malfunctioning computer issues can be resolved with UBCD making it one of the most valuable programs available for free to us. However, this is a text-based tool which is extremely complicated to use. So, carefully follow the instructions shared in this tutorial to crack Windows computer password and access your system normally.
How to use Ultimate Boot CD to Reset Windows Password?
Important Note: UBCD is free and open source program so don't expect it to work with root or domain controller accounts. If you want to find a better way to crack root or domain accounts then opt-in for a paid Windows password recovery tool.
All right, now let's get started with resetting Windows password with UBCD.
Step 1: First of all, you will be needed to download the official ISO image file of Ultimate Boot CD from its official website in order to make a bootable disc with your flash drive or CD/DVD. IT is around 600 MBs file and can be burnt on any removal disk with a free ISO burner program.
Step 2: Now, insert the bootable thumb drive or CD/DVD to your locked computer and keep pressing the F2 function on your keyboard to launch the boot device options. Simply, choose the bootable disc to boot from and press Enter to continue.
Step 3: Ultimate Boot CD will be loaded on the startup screen and it will provide tons of options to choose from. Simply, use the arrow buttons on your keyboard to navigate through the options and choose "Parted Magic" then press Enter.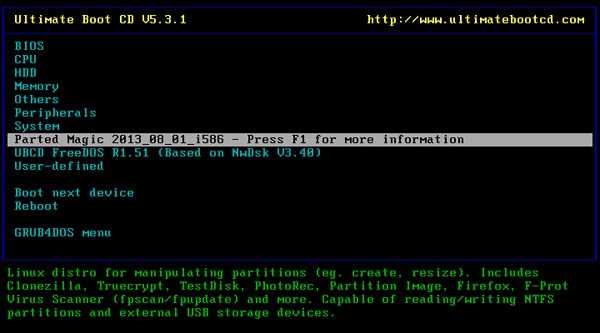 Step 4: On the next screen, you will be asked for the graphics settings, simple Press 1 to load the default graphical interface and hit Enter to launch the UBCD program.
Step 5: From the bottom left corner, click on "System Tools" > "Change Windows Password".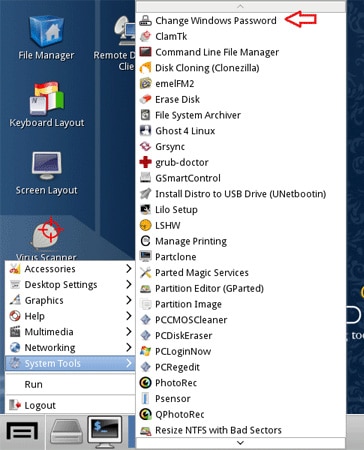 Step 6: A new pop up window will appear and choose where you have installed the operating system to open "chntpw" console utility.
Step 7: From the main console menu that pretty much looks like a command prompt window, press 1 to show all the user accounts registered on your PC.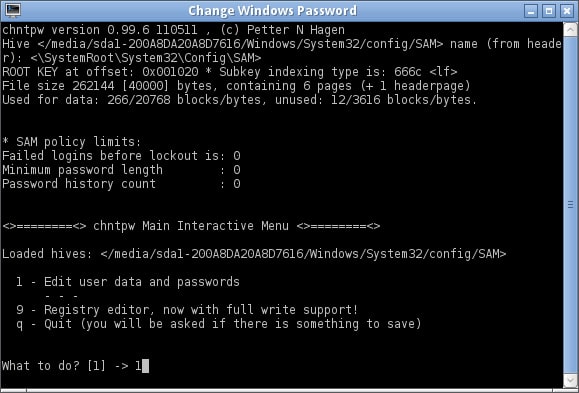 Step 8: Again, press 1 to clear the password from your computer and press enter to save the changes.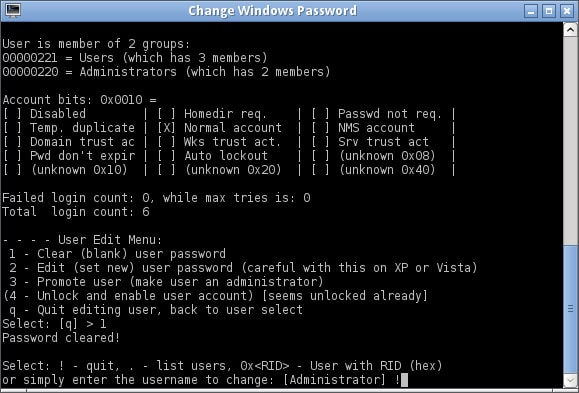 Step 9: Finally, press "Q" to quit from the console and tap on "Y" to apply the effects.
Now, reboot your PC and remove the bootable flash drive or CD/DVD from your PC. Your computer should open normally now as the password is permanently removed from your system.
P.S – UBCD can only reset passwords of local and administrator accounts. It cannot remove root and domain accounts passwords and neither does it works with Windows 8 or Windows 10 64-Bits versions.
Final Note
Ultimate Boot CD can be a life-saving software in desperate times when you need to use your PC urgently and you end up forgetting your computer password. In addition, it can resolve countless Windows problems including system crash, hardware failure, outdated BIOS issues, wireless and connectivity problems and so on. But remember, it is a text-based program which could be a lot inconvenient to use but if you looking for a simpler solution then you can go ahead and use some other Windows Password Recovery Tools to reset your Windows password.
Hope you liked this Article On How To Use Ultimate Boot CD To Reset Windows Password. Do Comment below if you have any query. Stay tuned with us for more latest Tricks & Updates.
---
---