Get FREE Earphones, Watch, Headphones From Vova App [ Proof Added ]
Do you Love Freebies? Yes, Everyone does. What if you can get Earphones, Headphones, Smartphones, Tablets, etc. Free of Cost? You'll love it. Today, I'm going to Share an App from where you can Get Freebies for FREE of Cost.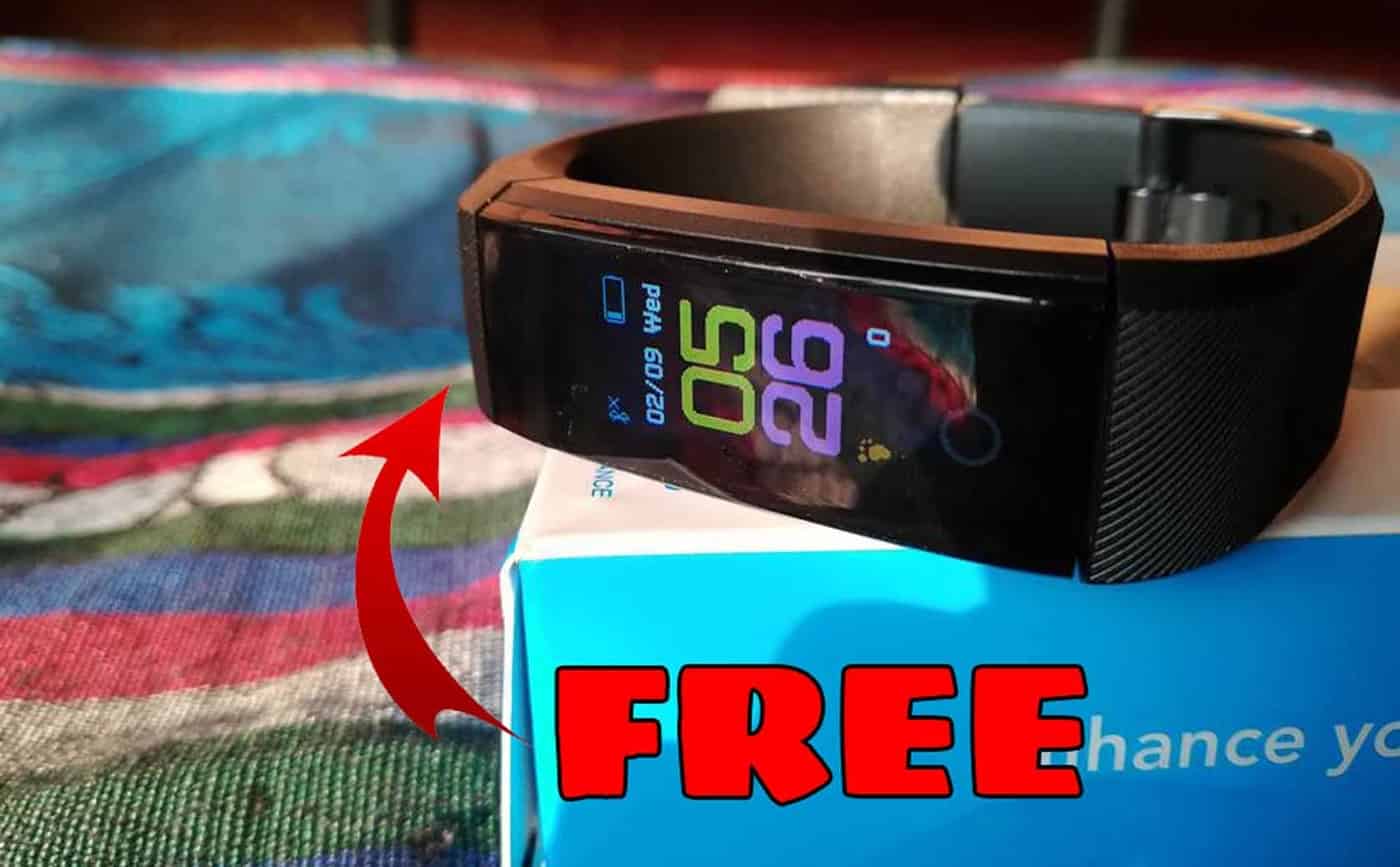 Everyone Love Earning Money Online but when it comes to Freebie, everyone gets excited. Vova is an App where you can Get Freebie Product almost for free, just by paying Rs. 1.5 or $0.02 Delivery Charge.
Vova is one of the most popular App from where you can Shop Earphones, Headphones and many other products. Currently, they are running a promotional offer where you can Earn all these Gadgets for Free of Cost. How? Let's check about it.
Unlike other Apps, you don't have to Complete any tasks or Refer your Friends, you'll receive your Freebie without doing any task and without referring to your friends.
What you have to do is, Just Download the App from the link below, Signup with your Email and done. You are ready to get Freebies. You can get these Product free of cost, you just have to Pay Delivery Charge or Rs.1.5 or $0.02. Don't worry, the App is trusted and has millions of downloads on the Play Store.
The Best part about this App is, It is an Internation App which means you can order any Freebie Gadgets from any Country. It doesn't have any country restrictions.
Let's Check Step by Step How to Earn Freebie Products.
Also Read : (Best) 11 Apps to Earn Money By Playing Games On Android
Update: Now you'll get 15-20 Diamonds On Signup, So after Signup, Just Refer 1-2 Friend & Get any Product for Almost Free.
Update 2: Now you can Convert your Diamonds in Real Cash & Redeem it in your PayPal Account. 
How to Get Freebie Product at Just Rs.1.5 or $0.02?
How to Signup & Get Freebie Product?
Firstly, Download the App from Here: Download
After clicking on the download button above, you'll be redirected to the web browser, simply click on Get my Freebies Button.

Now, Install the App from Google Play Store.
After downloading the App, Signup with Email.
After successful Registration, you'll be redirected to App Dashboard.
From Here, Click on $0 Freebie Icon.

Here, you can see 20 Diamonds in your Account. You can use this Diamonds to Get any Freebie Product.
How to Use 20 Diamonds & Get Freebie Products?
Once you have 20 Diamonds in your Account, Click on $0 Freebie Icon.

Now, Scroll Down & Select any 20 Diamonds Product you want to get.

Click on Buy Button.

Enter your Shipping Address & Proceed to Payment Page to pay Rs.1.5 or $0.02
Select your Payment Mode & Pay Rs.1.5 or $0.02 Delivery Charge.

Done! You'll get your Freebie within few weeks.
Available Payment Mode – UPI / PayPal / Credit Card / Debit Card / Net Banking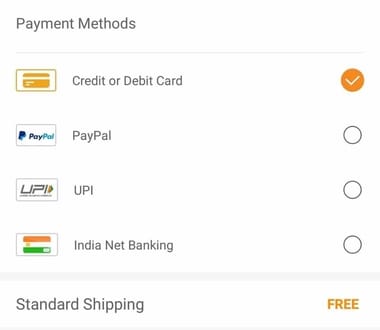 Also Read : Top 11 Indian Money Earning Apps To Earn Real Cash
Note: Use your Freebie within 24 Hours else it will get expired.
How to Get More Freebie from the App?
Apart from this, they also have Refer & Earn Program where you can Invite your Friend & Earn Up to 20 Diamonds when they Signup & Up to 100 Diamonds when the Place their First Order.
To Refer your Friend, Click on $0 Freebie Icon and then Click on Get Freebies Button & Share your Referral link with your friends.
List Of Freebies
Earphone – 20 Diamonds
Laser Light – 20 Diamonds
MicroSD Card – 20 Diamonds
Makeup Kit – 20 Diamonds
Ring – 20 Diamonds
Watch – 20 Diamonds
Torch – 20 Diamonds
Fitness Band – 40 Diamonds
SmartWatch – 40 Diamonds
Mouse – 40 Diamonds
Keyboard – 60 Diamonds
Mobile Phones, Laptops, Computers, etc. – 1000+ Diamonds
Basically, you can get all 20 Diamonds Product for FREE as you'll get 20 Diamonds on Signup. You don't have to Refer anyone to get 20 Diamonds.
Vova Product Proof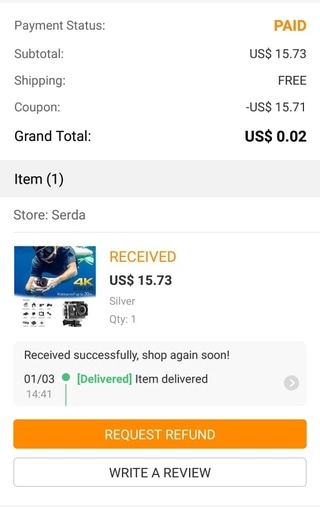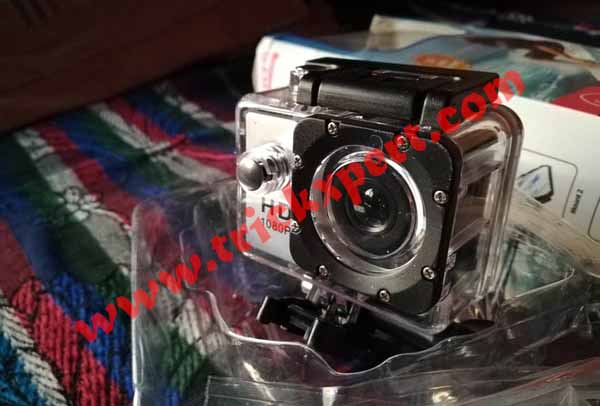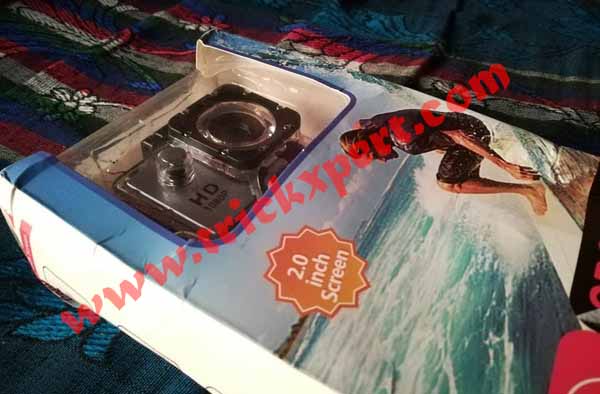 Vova App Proof
Vova Payment Proof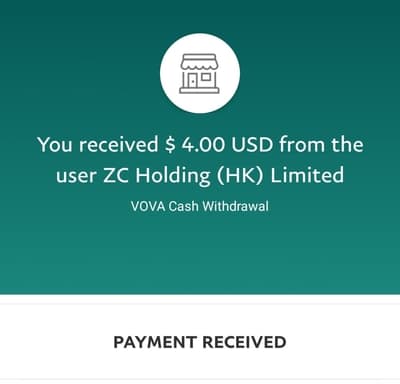 Vova Paypal Proof of PayPal Redeem
Suggested Read:
Final Words
This was the Article On How to Get Freebie Product. Get any Product for Free just by paying Rs.1.5 or $0.02 Shipping Charge. This was the Vova App Loot to Get Free Products anywhere in the world. You can Get Free Earphones, Headphones, Watches, Mobiles and much more from Vova App.
Hope you liked this Article On How to Get Freebie Gadgets. Do Comment below if you have any query in getting Freebie. Stay tuned with us for more latest Tricks & Updates.