How To Download & Install SB Game Hacker For Android
Have you ever wondered how people get unlimited coins, gems, points in Game? If you are one of them who are wondering to Get Unlimited Coins, Gems, Points, in Game then this Article is for you. Here, in this Article, I'm going to Share How To Download & Install SB Game Hacker For Android.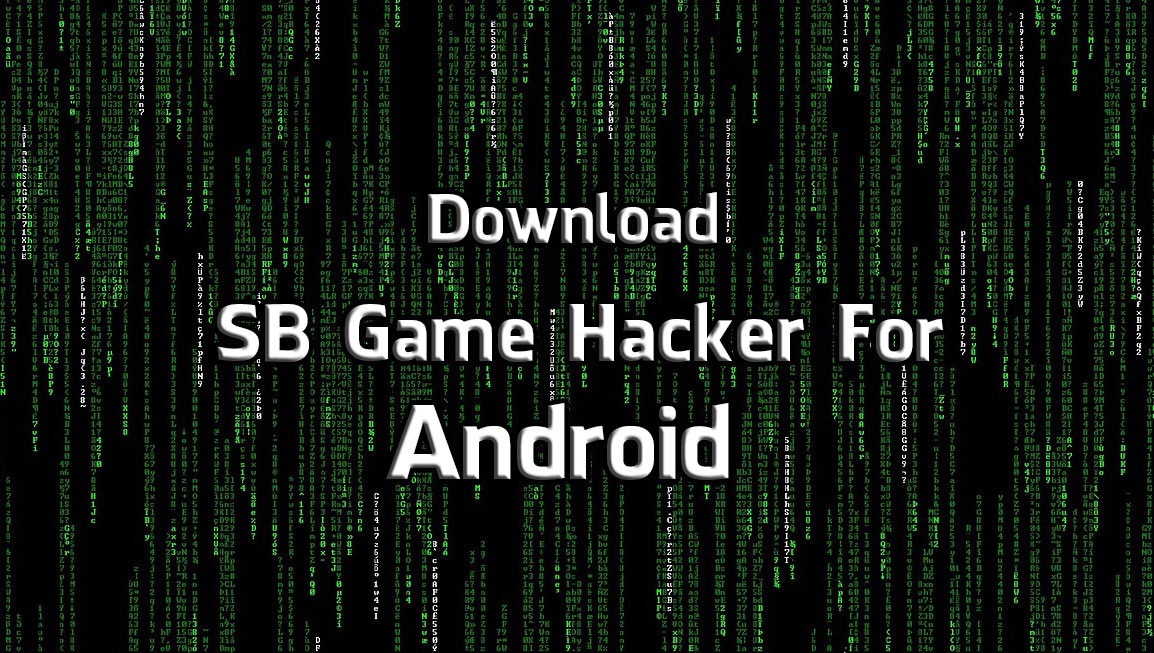 SB Game hacker is a mod tool that will help you to hack your Android games. It is a game modifying tool whereas it is easily available than other game modifying apps.
To use this Application, you Device must be Rooted. If you don't have Rooted Phone, you can easily Root your Phone with One Click Root App.
This application will allow you to get Unlimited Health, Coins, Gems, Diamonds, etc. You will never feel the lack of gems or points or of anything. Games like the Subway Suffers & Temple Run and several other Well-Known Games can be hacked with this Amazing App.
This App works perfectly fine for Offline Games but as Online Games are server side it may not work for it. But still, for some Online Games, you can easily get Unlimited Coins, Gems, Diamonds for Online Games.
SB Game hacker will never annoy you with Pop-Up Ads or any Surveys. It is Simple & a light application with just a few Mbs of size.
As it is not Ethical & Doesn't Follow Play Store Policies, it is not available On Play Store & you have to Download Apk From External Site, but this App may available on Play Store Alternative.
There are many Apps available to this but this has many cool features that can attract you. Some of the Features Of SB Game Hacker App is followed below.
Features Of SB Game Hacker App:
SB Game Hacker App is highly appreciated because of its accurate search for instance if you need 123445 gems in any game then you can directly search for 123445 and you will get your perfect outcome.
Not a Single Annoying Ads OR Surveys in this Application.
Easy to Use without any Issue.
Sometimes if you might not have any idea about which values you should search them fuzzy search is the option which will allow you to search the most relevant values.
These are some of the important Features of SB Game Hacker and along with this, you will get some other helpful feature using which you can hack more fluently and easily.
So, without wasting more time, let's proceed further and Check Out How To Download & Install SB Game Hacker App For Android?
How To Download & Install SB Game Hacker App For Android?
In order to install this App on your Device, you have to Root your device first as mentioned above.
Once your Device is Rooted, you have to

Download SB Game Hacker

Apk file format from the External Website of the developer of SB Game Hacker.

On the Site choose the best App version according to your device and then Download the Apk File.
Once Apk File is downloaded, Go to Settings & Enable the Unknown Source Option.
After Enabling the Option, Click on the Apk File & it will Start Installing.
Wait till the Installation Process Ends.
Done! Now your App is installed and you have to launch the Application from your App Drawer.
These were the steps to Download & Install SB Game Hacker App. Comment below if you have any query. Stay tuned with Trick Xpert for more latest Tricks & Updates.
---
---