5 Best Piano App For Android – 2017
Nowadays, in this growing technology, everything has an alternative. Similarly, if you love music and want to Play Piano but can't afford it then you must try Piano App which works really great. So, here in this Article, I'm going to share 5 Best Piano App For Android.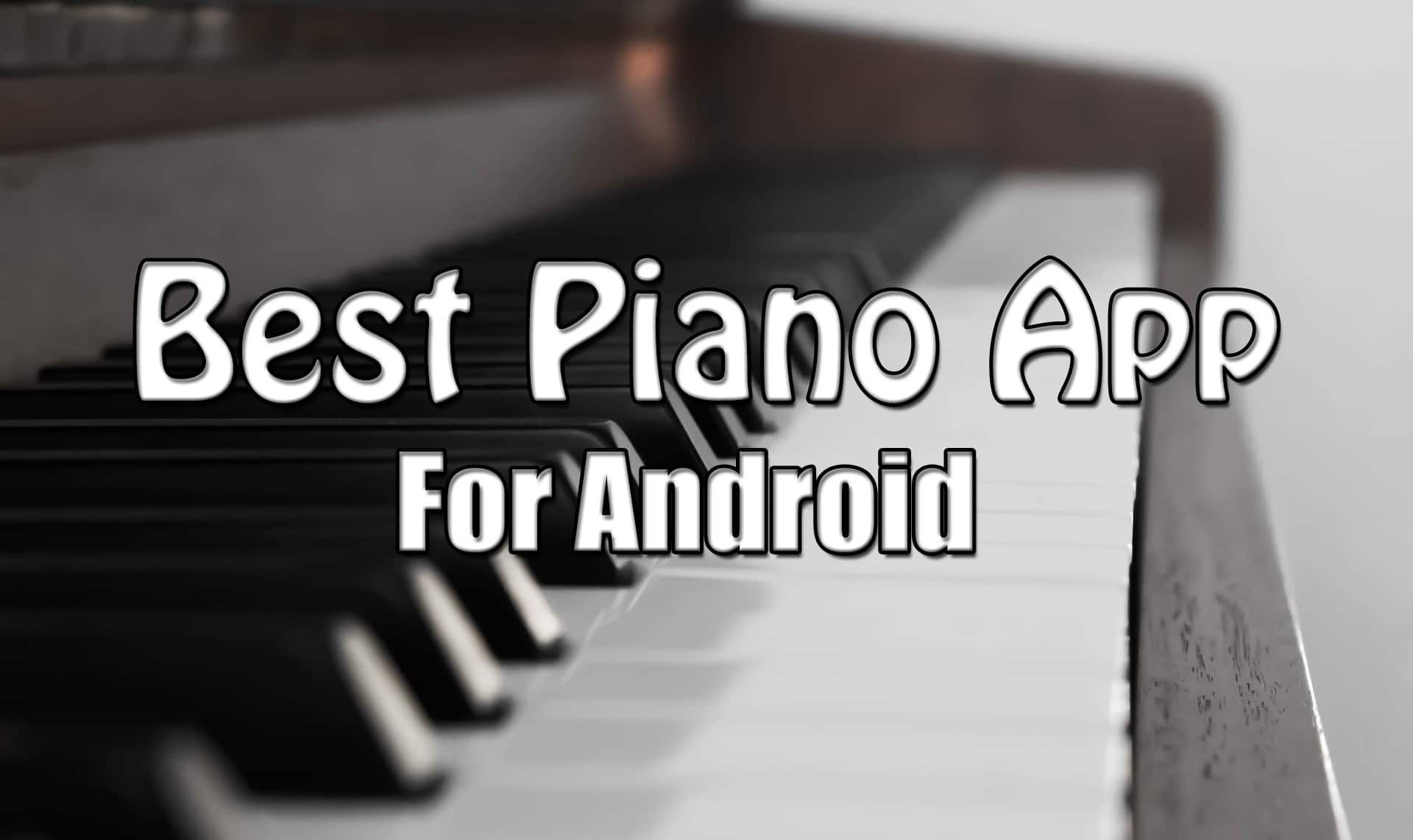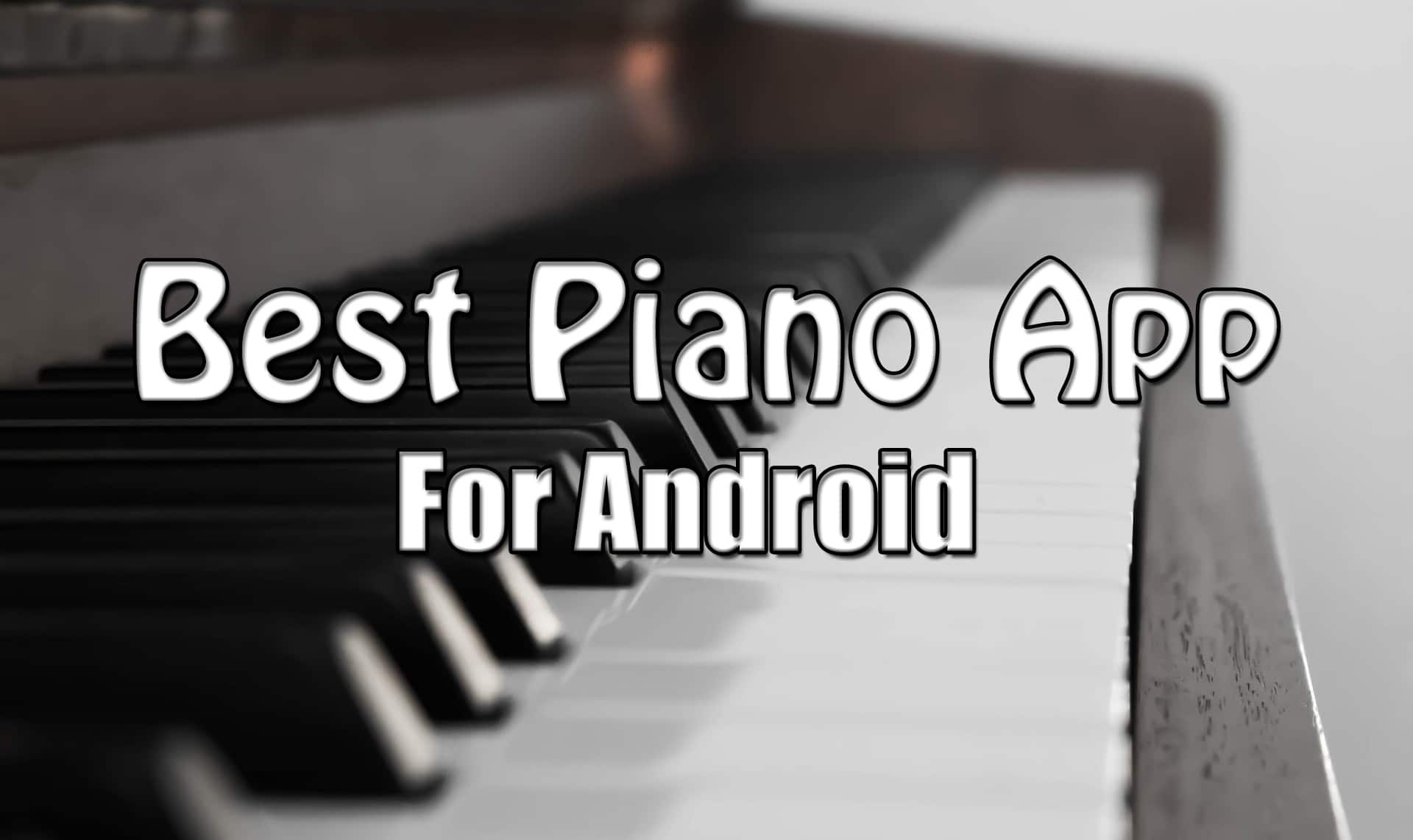 No Doubt we all love listening to Music on Best Music Player App with the headphone in the ears. It is scientifically proved that Listening Music is good to health and can help us to decrease stress.
When it Comes to Music, there are many instruments using which Music can be Played. One of the instrument is Piano which enhances the Music Experience. Everyone cannot afford to Buy a Piano as it is very costly. But, if you really want to Learn & Play Piano, then you must check out these 5 Best Piano App For Android.
Playing Piano is a dream of many people but everyone can't afford it due to its price but using these Best Piano Apps will help you to Play your Favorite Song on Piano App. There are many tutorials available on Youtube where you can easily Play Youtube Videos & Learn Playing Piano for free.
Using these Virtual Piano will make you feel that you are Playing a real Piano. These Piano Apps has much more features than a real Piano as it is a Virtual Piano and on your Smartphone. You can easily adjust your tones, settings, keyboard and much more.
There are many Best Apps On Play Store using which you can easily Play your Favorite Music for Free. These Apps are Free of Cost and can be downloaded from Play Store For Free.
Searching for Best Piano App on Play Store is a difficult task as there are many Piano Apps available on Play Store but you need to find the best one. So, to help you in this situation, I'm going to share you 5 Best Piano App For Android Smartphone.
Also, if you have Touch Screen Windows Laptop, you can easily download Android Emulators & Use these Piano Apps to get the Best Experience of the App on the large screen.
So, without wasting more time, let's proceed further and check out 5 Best Piano App For Android.
5 Best Piano App For Android
#1. Magic Piano by Smule
Magic Piano by Smule is one of the Best Piano App using which you can easily learn Playing Piano & Enjoy your favorite Music.
It has over 50,000 songs collections which you can Play & Learn Piano. Play your favorite Song & you will get your points in XP which will show your improvements.
It has many features where you can Create Music With Composer, Master Your Favorite Songs, Adjustable Difficulty Level & Much More.
Key Features:
1000+ Hits Across Genres
Create Your Own Music With Composer
Adjustable Difficulty Level
Recreate The Music Using Rythm & Tempo Control

#2. Perfect Piano
Perfect Piano is another Popular & Best Piano App For Android Phone. As the name suggests, it is the Perfect Piano to Learn & Play Piano.
With the help of this Piano App, you can do many things like Play Together with your Friend on same Pad, Chat With Your Friends, Compete with your Friends Online, etc.
Waterfall helps you to easily show melody and rhythm and with the help of that, you can easily Play Piano without any difficulty.
Key Features:
88 Piano Keys with 20 Sound Effects
Single-Row Mode, Double-Row Mode, etc.
Keyboard with Adjustment
Direct Sharing of Recording Files or Set as Ringtone

#3. Walk Band – Multitracks Music
Walk Band is a Virtual Musical Instruments which has many instruments like Piano, Drum Kit, Drum Machine, Guitar, Bass, Multi-tracks, etc.
You can easily Play, Record, Sing, etc. with the help of this App. You can also Control the number of keys to be displayed on your screen.
Apart from Piano, if you are looking for any other instruments to Play on your Android Phone, then you must try this App as it has many Instruments in it.
Key Features:
Single & Dual Row Mode
Key With Adjustment
Multiple Keyboard Sounds which includes Piano, Organ, Music Box, Synth, etc.
Record Your Audio & Set as Ringtone

#4. Pianist HD : Piano +
Pianist HD : Piano + is another Popular & Best Free Piano App For Android To Play & Learn Piano at Home for Free Of Cost.
It has 128 musical MIDI instruments and over 12 studio-quality, sampled voices. Also, there are over 50,000 Songs which you can Play on Piano App.
This App has 26 High-Quality Sounds & Over 100 Instruments. Record Your Songs & Share your performance with your friends.
Key Features:
128 Musical MIDI Instruments & Over 12 Studio-Quality.
26 High-Quality Sounds & Over 100 Instruments.
Tons Of Songs To Record & Play
Multiple Keyboard Mode

#5. Piano Free
"Piano-Free Keyboard with Magic Tiles Music Games" is another Best Free Piano App which will help you to Learn & Play Piano.
Unlike Other Piano Apps, this App also has many Popular Instruments which can be played and learned easily. Learn Piano by Playing Cool Games.
It also has Magic Tiles and Magic Keys Mini Games. Similar to Other Apps, it also has Record & Share feature where you can easily Record & Share your Music with your Friends.
Key Features:
Record & Share Feature
Learn Songs By

Playing Games

Includes Instruments Like Piano, Grand Piano, Accordion, Organ, Harpsichord, Electric Guitar, etc.
Popular & Classis Piano Songs

Conclusion
These were the 5 Best Piano App For Android. Though there are many Best Piano Apps On Play Store or Play Store Alternative, I've shared the 5 Best Best Piano Apps For You. Select Your Favorite Piano Apps according to your needs & Start Playing Piano.
Hope you liked this Article On Best Piano App For Android. Do Comment below if you have any query. Stay tuned with us for more latest Tricks & Updates.
---
---