​7 Best Android Football Apps for Football Fans
One of the most popular sports in the world is Football or Soccer. There are several teams, tons of leagues, and thousands of players. Thus, it can at times be difficult for football fans to keep a track of these. This is when European soccer and football apps prove to be helpful. Given below are some of the Best Android Football Apps that will help you to keep track of European football.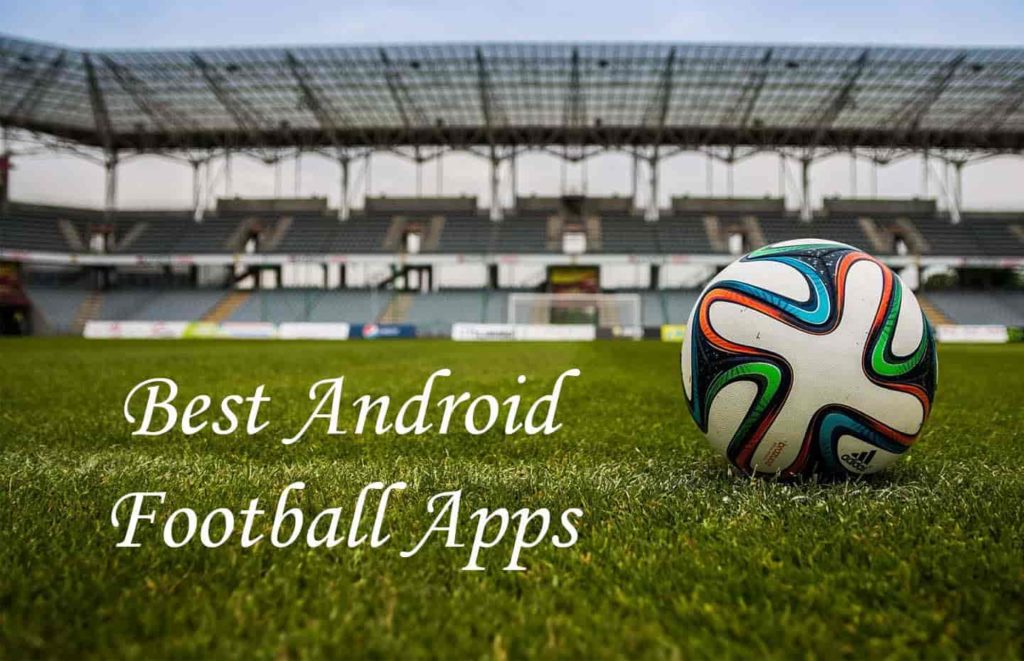 So, without wasting more time, let's proceed further and check out ​7 Best Android Football Apps for Football Fans.
Also Read : 17 Less Than 10 MB Games For Android (Games Under 10MB)
​7 Best Android Football Apps for Football Fans
#1. BeSoccer
This is a broad and popular soccer app. It supports a majority of the top leagues of the world which includes MLS, Premier League, etc. You will also find push notification for games, live status of teams and players, weekly schedules, commentary, and more.
The app has a clean and easy to use interface. It is not much wrong with this. Moreover, new leagues are also added on request.
#2. ESPN
The next app in line is ESPN. This is a soccer app developed for all North American soccer fans. Here, you will find a wide range of news, opinion pieces, and insights.
It also has ESPN+ that streams most of the sports including soccer. If you have to watch MLS soccer, ESPN is the cheapest option. It is this feature which makes it stand out from the rest. If you keep a track of football through this, you will be able to take part in online betting that is offered by various online casinos like LeoVegas Sport where you will also find LeoVegas Book of Dead casino game. It allows you to play on your desktops, as well as mobile phones.
Also Read : 7 Live Cricket Watching App For Android & iOS
#3. Feedly
This is an RSS app which allows you to follow different sites, blog, YouTube channel, and various other online media. Hence, you will be able to create your own list of content from the blogs that you prefer.
This is a clean app and will keep a track of what you are reading and what you are not. You might have to do a little work in the beginning. Nevertheless, the furnished feed is going to contain the news that you prefer. It doesn't come with any in-app purchase.
#4. FotMob
This is another great soccer app which covers all the major leagues. Moreover, it covers the basics like stats, lineups, cards, goals, schedules, substitutions, and more. The user interface is clean.
The apps have a great amount of information. Even if the push notifications do not work at times, the app is otherwise quite stable. It is known to be one of the favorite football apps.
#5. OneFootball
This is a source where you will be able to get the live score, schedules, highlights, and updates. It covers more than 200 leagues taking place across the world.
However, it is tad included in US soccer. Apart from the slow update of some leagues, the app is quite good.
Also Read : 10 Live Sports Streaming Apps For Android & iOS
#6. Reddit
It is a pretty decent app for all football fans. This has many soccer communities. Most of the teams, leagues, and players are known to own a sub-Reddit. This way you will be able to connect to other fans, talk about news, and also trash talk the opposing fans.
The app is available for free but there are many third-party options. If you want to use some additional feature, you can opt for the additional subscription. This can also help in getting rid of the unnecessary ads. Nevertheless, the free version proves to be enough for most of the people.
#7. Forza Football
This is also a great app that supports tons of leagues. Believe it or not, it features more than 400 leagues with full updates, scores, and schedules. With this app, you will be able to follow the teams and leagues which you care about.
Here, you will also be able to find pre-match lineups, polls, and much more. The quality of the information which is available here is quite good. The app comes for free and there aren't any in-app purchases. However, you might come across some ads. This was another Best Football App for Android in the list.
Related Articles:
Final Words
These are the Best Android Apps for Football which will help you to be updated with what is going on. You love football and you deserve to be updated all the time.​
Hope you liked this Article On Best Android Football Apps. Do comment below if you know any other better options than this. Stay tuned with us for more latest Tricks & Updates.