Android O Features : 7 New Features Of Android O You Should Know
Hey Readers, Google has rolled out the first developer preview of Android O, the next version of its Android Operating System. So, here in this Article, I'm Going To Share Android O Features.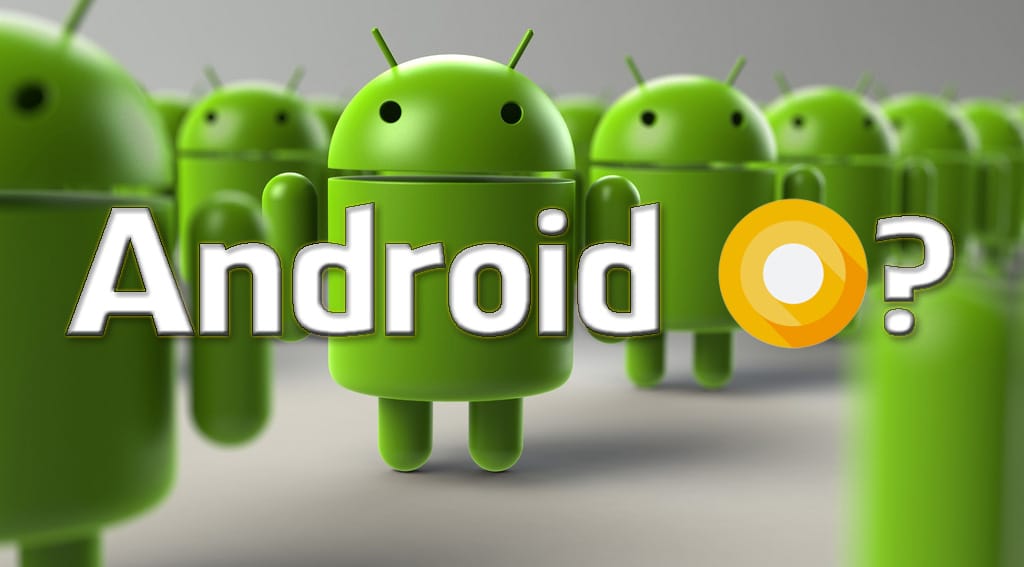 After Android N, Google has rolled out the first developer preview of Android O. In this Article, I'll be listing 7 New Features Of Android O.
Android O has done some changes & have very amazing Features you should know. There are many changes in Android O but here in this Article, I'm going to Share Top 7 New Features Of Android O.
Last year, Google dropped the first preview build of the upcoming Android version a couple of months ahead of Google I/O. This year, the first Android O developer preview arrived on March 21 for the Google Pixel, Pixel XL, Pixel C, Nexus 6P, Nexus 5X and Nexus Player.

We're still not sure about the version number or the official codename, but "Android 8.0 Oreo" sounds good for a moment. Let's wait for the Google to Release Android O in Public till that let's check out its Features Of Android O.
7 New Features Of Android O
1. Redesigned Settings Menu
The most noticeable visual change is a revamped Settings Menu which features subtle dark gray text on an all-white background.
The side navigation menu introduced in Android Nougat is gone, but all of the various menus have been reorganized to make the Settings area as simple and straightforward as possible.
2. Picture-in-Picture Mode
Android O will support picture-in-picture mode. You'll already be familiar with this in the YouTube App.
This will be a special type of split-screen window that should be particularly useful for watching videos while performing other tasks.
It is same as you have experienced in Youtube. App Developers will be able to have their video Apps continue playing in a small floating window while you navigate to other areas of the App.
Android O has made the biggest improvement that it now allows you to change your on-screen navigation buttons. Android Marshmallow introduced a hidden menu called System UI Tuner that lets you tweak the appearance of various icons.
If you head to the Navigation Bar menu in System UI Tuner, you'll be able to tweak the layout of your on-screen buttons and even add a couple of extra icons. There are two options, Layout & Extra button which let you optimize your notification bar according to you.
You can customize Navigation Bar as per your choice. There's a layout option that lets you choose between normal, compact, left-leaning or right-leaning.

4. Lock Screen
Another excellent feature in Android O is Custom Lock Screen Shortcut. It lets you add custom shortcuts of any App which will be shown up in the bottom corner of your Lock Screen.
Custom Lock Screen is an awesome Features as you can Add any App & Just Swipe Left or Right to Open the App. For Example, you can Add Camera & Gallery to your Left & Right Swipe & Once you Swipe Left Camera will be opened & for Right Gallery will be Opened.
5. Snooze Individual Notifications
You can Snooze Individual Notifications in Android O which is another great feature of Android O. If you are irritated with some Whatsapp or other Notification you can snooze it for some time and you are done. Now you won't get disturbed by the Notification from the particular App.
Just Swipe the Notification from the Notification Bar & you will get two options; one for accessing the notifications toggle and a clock icon for snoozing the Notification. If you tap the clock, you'll automatically snooze for 15 minutes, but you can open the drop-down menu to snooze manually for 30 minutes or 60 minutes.
6. Show Badges
Android O will support Show Badges Option by default. As on iPhone, you can see unread messages on the App's Icon, same on Android O you will show up with unread messages without using any third party app.

This is one of my favorite Features, as I don't need to download any third party app to check the Pending Notification. By Default, there is an awesome Feature of Show Badges Pre-Installed in Android O.
7. AutoFull API
The Autofill APIs introduced with Android O simply try to help Apps manage passwords and form data better than in previous versions of Android.
As Google notes in its blog post, "Users can select an autofill app, similar to the way they select a keyboard App. The autofill app stores and secures user data, such as Addresses, Usernames, and even Passwords".
For Example, If I want to fill my Address to Order something from Shopping Site & If my information is stored on my phone, I can fill my Address in just one Click. That's Simple! Isn't it?
These were the 7 New Features Of Android O. Apart from this, there are many new features on Android O, but these were the Top 7 New Features Of Android O. Hope you loved this Article. Do Share this Post with your Friends & Family. Comment below if you have any query. Stay tuned with us Trick Xpert for more latest Tricks & Updates.
---
---