5 Best Free Screen Recording Software Of 2017
Most of the people are using Computer/Laptop nowadays where they install lots of Games & Softwares, Screen Recording Software is one of them. When it comes to Screen Recording Software, most of the people stuck at finding it as there is very less Screen Recording Software which is Free and without watermark. So, here in this Article, I'm going to Share 5 Best Free Screen Recording Software Of 2017.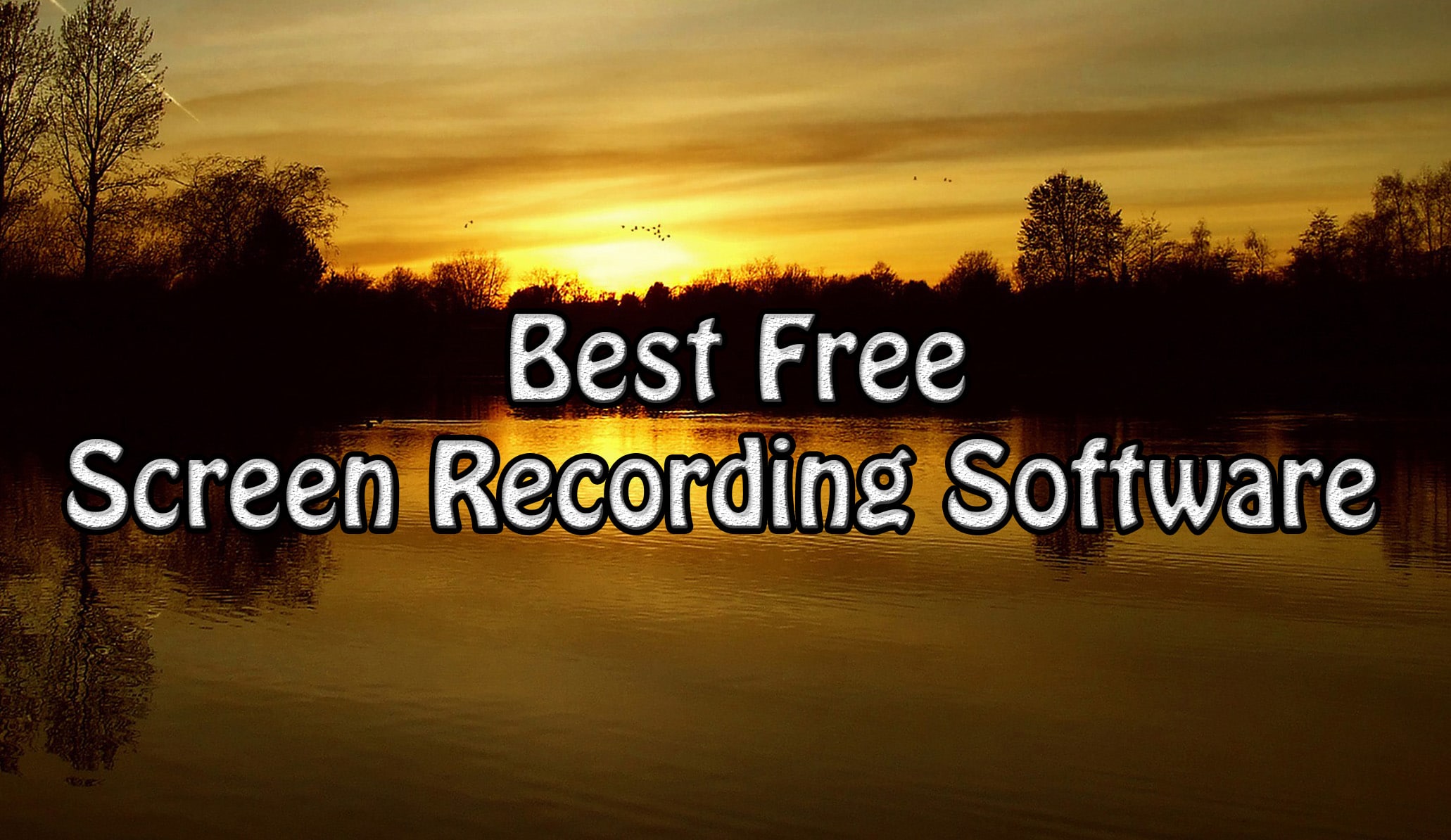 Nowadays most of the people want to Make Money Online so Youtube is one of the best source to Make Money Online. When it comes to Youtube, most of the people might be searching for Best Free Screen Recording Software for Windows or Android to upload tutorials.
This Screen Recorder will help you to Record your Full Screen or a Particular area on the screen in Full HD. You can easily record your Screen without any issue.
As this Screen Recorder is Free, they have their pros and cons. Also, some recorder can record both Screen as well as Gameplay. So, it will be great for the Youtuber who uploads Gameplay.
Previously, I've shared about 5 Best Video Editing Software Of 2017  you can check that out. Here, in this Article, I'm going to Share 5 Best Free Screen Recording Software Of 2017. So, without wasting more time, let's proceed further and check out Best Free Screen Recording Software.
5 Best Free Screen Recording Software Of 2017
#1. Icecream Screen Recorder
Icecream Screen Recorder is one of the popular Free Screen Recording Software. It is a Free Software which you can use to Record your Screen without Watermark.
If you want to record your Screen then this recorder will be good for you and it is totally free. It is a good screen recorder for beginner and you can use this for free.
This screen recorder is pretty decent and the only disadvantage about this screen recorder is you do have a time limit of 5 minutes which I found extremely reasonable.
However, if you want to record more than 5 minutes you can record again and merge them together. I will recommend you to try this Free Screen Video Recorder.
Once your recording is finished, your video will be saved in .webm format. You can convert .webm to MP4 from using any tool or you can use Convertio an Online tool to convert your file.
#2. iSpring Free Cam
iSpring Free Cam is another Free Screen Recording Software which you can use to Record your Screen in Full HD without any issue.
You can download this software from their official site, Just Enter your Email & Download the Software. This software is a little bit similar to Icecream Screen Recorder.
In my Opinion, iSprnig Free Cam is somewhat better than Icecream Screen Recorder as it does not have any time limit and you can record as long as you want and also it saves in a proper format as well.
If you can't afford Paid Screen Recorder, then this software will be perfect for you. Once the video recording is done, you can edit your videos and directly upload them to Youtube.
So, you can use this Free Screen Recording Software and record your desktop for free without any watermark.
#3. Open Broadcaster Software
Open Broadcaster Software is another Free tool to Record your Screen & Gameplay. Most of the Game use this tool to record their Gameplay.
Record your Desktop Screen & Gameplay in full resolution at high FPS. This is a great software for a Youtuber to Record Gameplay.
To Record Gameplay just add the game you want to record to this software. Once you add, then just start the game and the recording will start.
You can edit the settings to adjust the Gameplay Recording according to your need. So, this is also a great tool to record both your desktop screen as well as gameplay.
#4. NVIDIA ShadowPlay
NVIDIA ShadowPlay is another alternative to Open Broadcaster Software if you are looking to record your Gameplay in High Quality.
You must have NVIDIA GeForce Experience to use this if you don't have you can go with Open Broadcaster Software instead.
It has very clean UI and easy to use and can record gameplay in high FPS. You can set the Mode, Shadow Time, Quality and Audio before starting the recording.
So, you can easily record your Gameplay using this tool or even you can use OBS instead of this software.
#5. Smartpixel Screen Recorder
Smartpixel Screen Recorder is another best Screen Recording Software to record your Screen in Full HD without any issue.
It has many features that I like but the only one disadvantage I don't like is that it has Watermark in it. It is a great Screen Recorder but most of the people don't like Watermark.
To remove the watermark you need to upgrade to pro version or you can use iSpring or Icecream Screen Recorder instead.
Also, you can download this Software for Android Device and record your Android Screen. Even you can use this recorder in Bluestacks to record the screen.
Conclusion:
All above mentioned Screen Recorder are Free to use and you can use any of it without an issue. So, these were the 5 Best Free Screen Recording Software Of 2017. Hope you liked this Article on Best Free Screen Recording Software. Do Comment below if you know some other Free Screen Recorder. Stay tuned with Trick Xpert for more latest Tricks & Updates.
---
---