YouTube Dark Mode : How To Activate Dark Mode On YouTube
Do You Enjoy Watching Youtube Videos? No Doubt, Everyone likes Watching Videos Online. Now You can Enjoy Watching Videos in YouTube Dark Mode.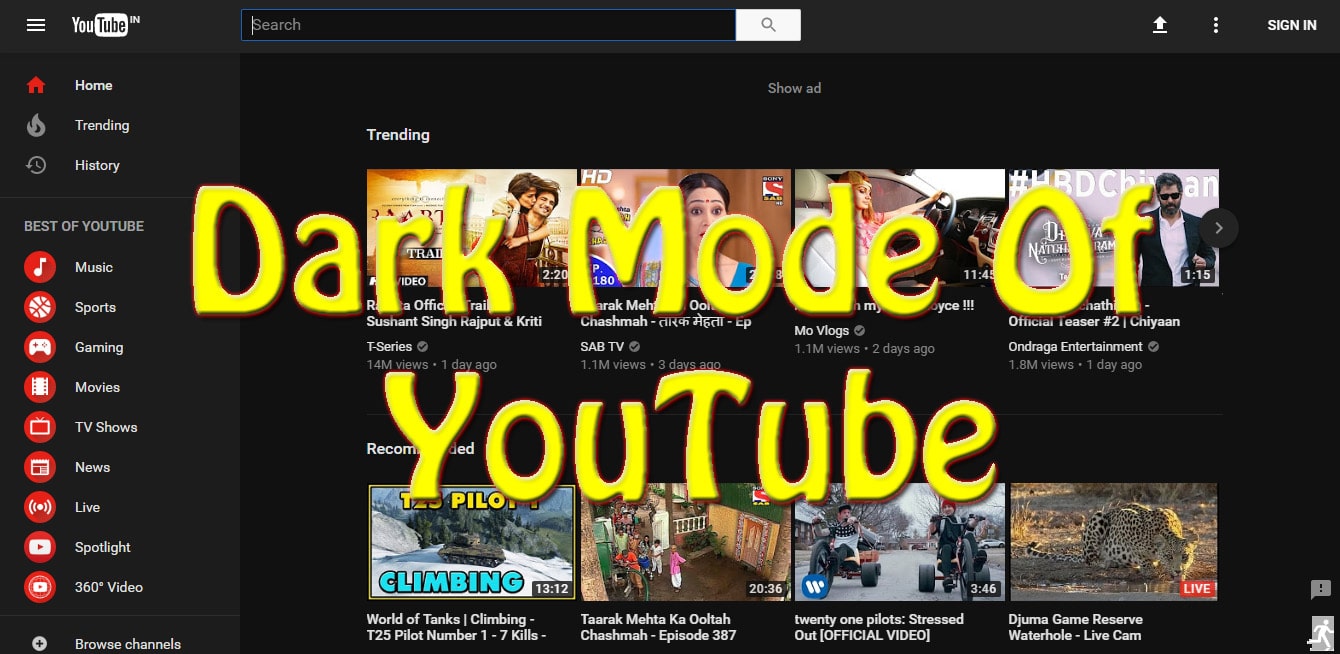 Everyone likes watching Youtube Videos till late night. But at late night, eyes start burning due to Brightness. Even at minimum brightness, when light falls on the eyes, it's no.t possible to watch videos for everyone especially for eye patients.
Youtube is Evolving Day By Day, Thanks to its Improvement's, Performance, Stability & Many More New Interesting Features. One Such New Interesting Features Of Youtube is Dark Mode Feature.

So, What Is Dark Mode Feature?
Dark Mode is a hidden feature of Youtube, which you can also called as Night Mode.
This Dark Mode Feature will be Soon Available on the latest Version on of Google Chrome. Before its available on the latest feature of Google Chrome, you can still Enjoy this Feature using this Method. Previously, I've also shared YouTube Go App For Slow Internet Connection you can check that out.
So, let's proceed further and check out How To Activate Dark Mode On YouTube?
How To Activate Dark Mode On YouTube?
Open Youtube On Latest Version Of Google Chrome Browser.
Right Click Anywhere On the Screen & Click on "Inspect" OR Press Ctrl+Shift+I For Windows & Option+Cmd+I For Mac.


Now Click on Console from Top Right Side.




Copy & Paste this Code in Console: document.cookie="VISITOR_INFO1_LIVE=fPQ4jCL6EiE"
After Pasting the Code, Hit Enter.
Once you Hit Enter, Reload the Youtube Website.
Now Click on your Profile & in the Drop Down Menu you can see the option for Dark Mode.


Click on Dark Mode to find the On & Off toggle.
Done! Now You can Turn On / Off Dark Mode of Youtube.
Here's How Dark Mode Of Youtube Looks Like: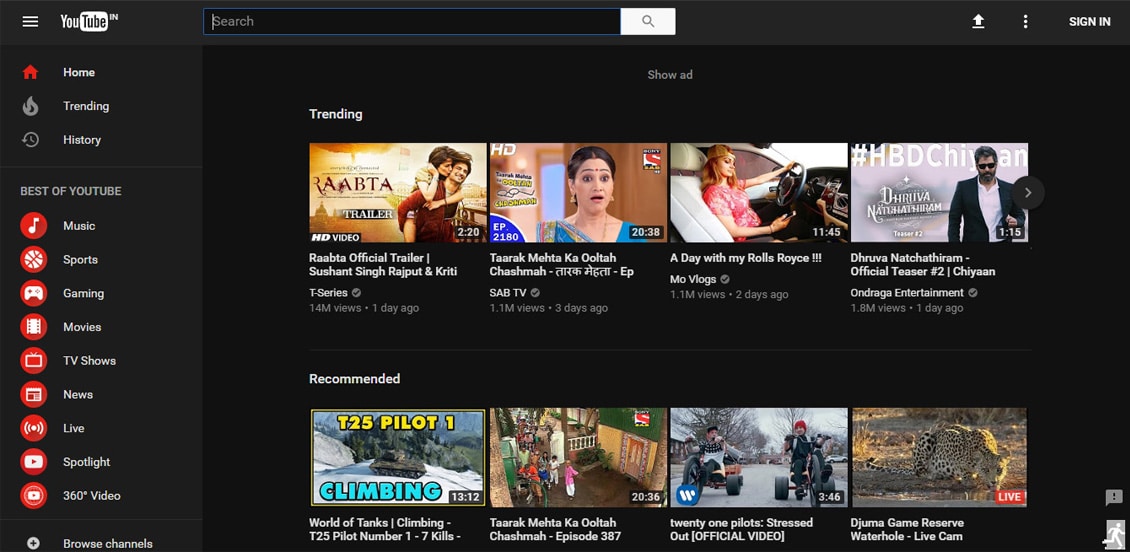 Enjoy this awesome Dark Mode Feature Of Youtube. Comment below if you have any query. Stay tuned with Trick Xpert for more latest Tricks & Updates.
---
---